RAF BOARD MEETS ON THE TURF AT WINIFRED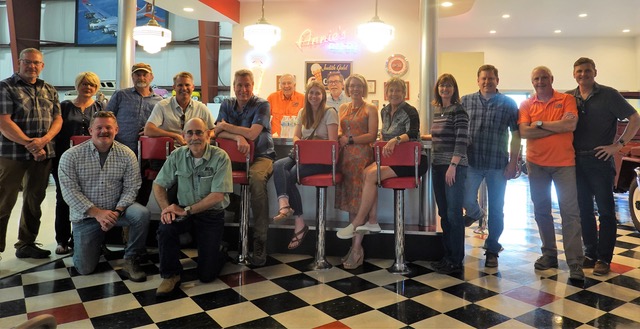 Not many folks could find "Winifred" on a US map, but your RAF directors did, and engaged in their three-day board meeting "close to the heart and start of the RAF," Chairman John McKenna said. Some flew in and landed on the turf at 9S7, and filled the local Winifred Hotel, just a mile from the central Montana strip. Joining the group was former Director Alan Metzler and his wife Jill, who remain active supporters.
One dinner was a fly out to RAF supporter Tim Robertson's hangar where the group enjoyed pizza and ice cream sundaes in his soda fountain.
"It was valuable that we gathered close to where some of that initial RAF effort began," McKenna added, referring to the six Missouri River Breaks turf airstrips that were saved from closure during early RAF efforts.
The working session included emphasis on the RAF mission, brand, initiatives, and funding for future endeavors.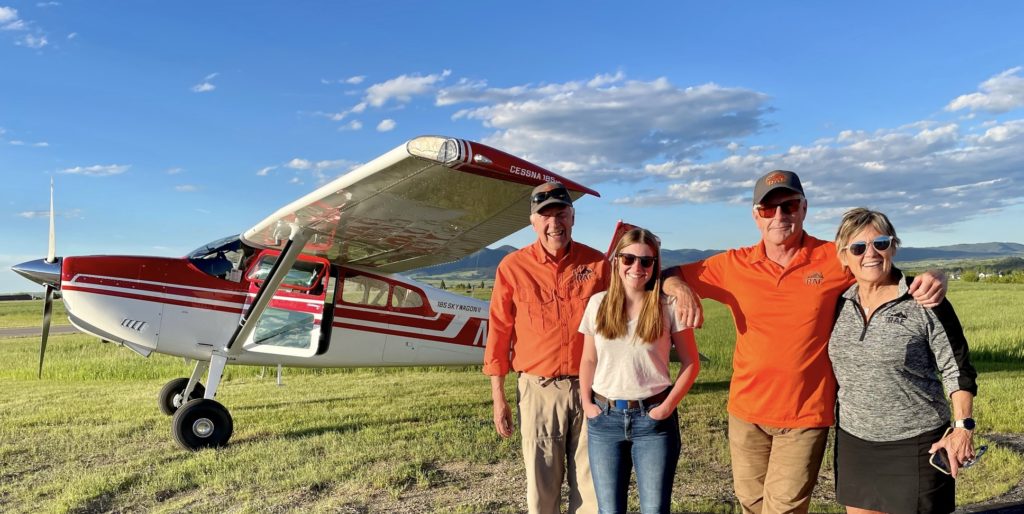 Submitted on July 13, 2022