RAF EXHIBITS AT SPORT AVIATION EXPO, SEBRING FL
EXPO is the major Light Sport show in the USA and we exhibited at last year's show to learn if there was much interest in the RAF and recreational airstrip flying from Sport Pilots and those flying under Sport Pilot rules. Turned out the interest was substantial even though very few folks had heard of the RAF before, so we chose to return in 2015. As luck (and hearty booth workers) would have it, we were rewarded with more new members and contributions equal to last year.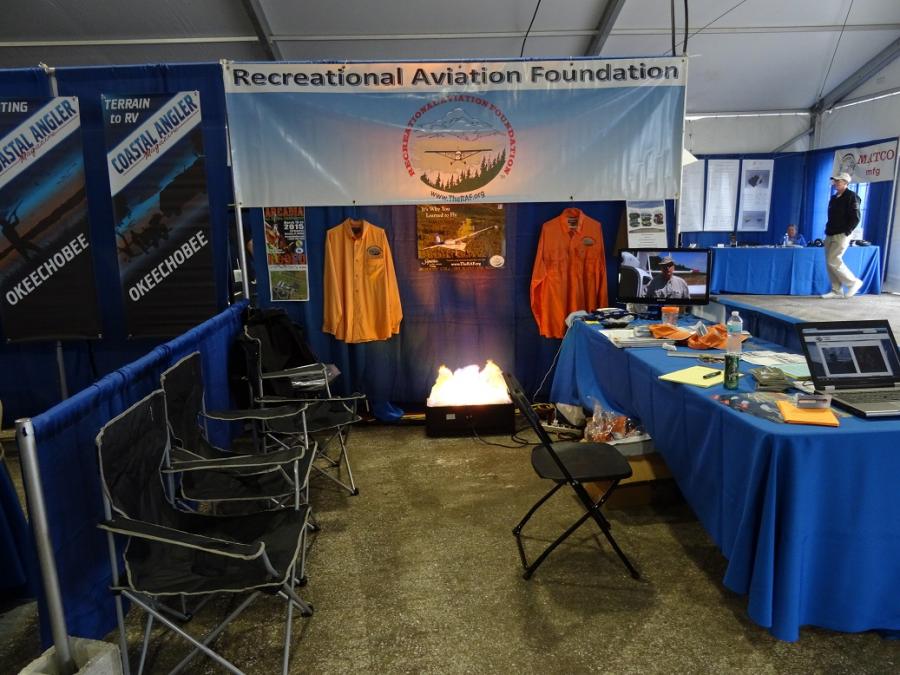 RAF members Dale Mohrbacher and Wes Whitley handled the booth set-up and staffed the booth along with Lynn Gardner, Caroline Ueberschaer and Steve Walsh.  Along with many new members joining there was such a heavy demand on RAF hats that a second shipment had to be dispatched down to the show.  So when you wear a RAF hat, just know you are apparently very much in style!
Submitted on January 24, 2015.