RAF FUNDS IMPROVEMENTS AT AIRFIELD IN THE PENNSYLVANIA WILDS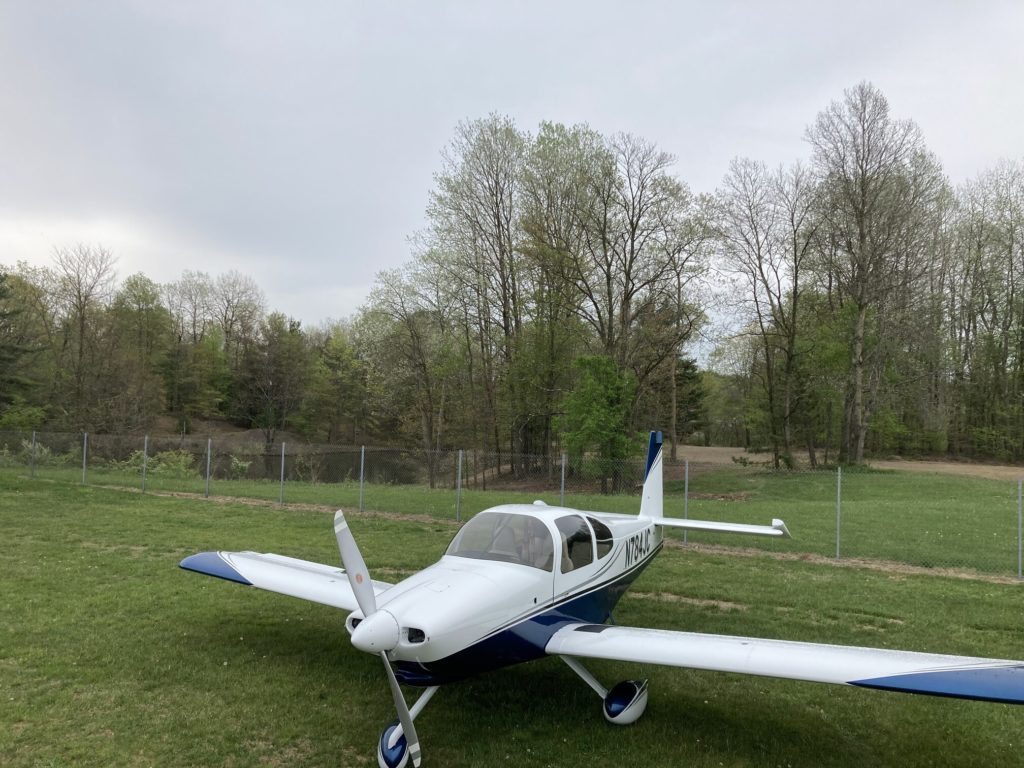 RAF Pennsylvania Liaison Andy Turner has received an RAF grant for picnic tables and fire rings at Clarion County Airport, KAXQ. Recognizing the untapped recreational potential of the area, Turner approached Airport Manager Donald Kimball, and received enthusiastic support for a project and improvements.
Turner and Kimball initiated an effort to develop a campground just outside the airport fence, adjacent to a two-acre pond. The project really serves to improve two issues — the site is an abandoned coal mine that was never property restored. The ground was uneven and overgrown with invasive shrubs and small trees. With the support of the airport board, Kimball and his assistant used heavy equipment to grade and level the ground, and clear trees and shrubs. They purchased and spread topsoil and applied grass seed. "This was a considerable investment of labor, equipment, and materials," Turner said. "The results of the site work are very encouraging. We now have a nice level site with large shade trees adjacent to a good fishing pond."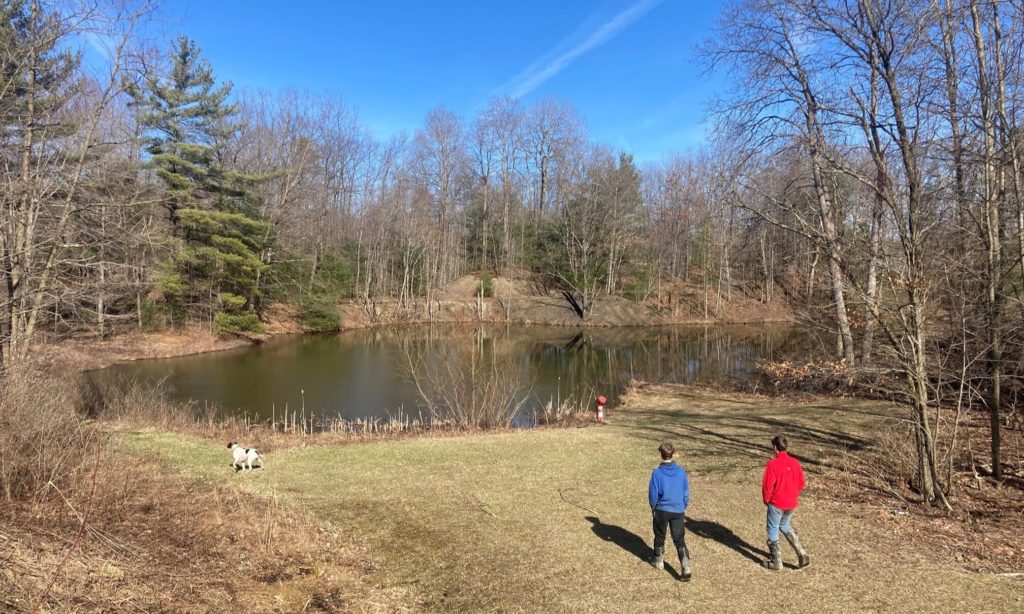 KAXQ is popular among recreationists. It's nearly surrounded by State Gameland 63 – a 3,700-acre tract of rugged country with no motorized vehicle access, offering excellent opportunities for hunting, fishing, hiking, wildlife viewing, and bird watching. The 4,800-mile North Country Trail that runs from North Dakota to Vermont is immediately adjacent to the airport. It's one of North America's longest hiking trails. "Because of its prominence in the hiking community, the trail attracts a large number of visitors from outside the region," Turner pointed out. "Tables and fire rings will make this an attractive spot for tent camping and should begin to attract visitors, who hopefully will enjoy the positive experience and spread the word of the recreational opportunities," he added. He envisions further phased improvements, and for Clarion County to appear in the Airfield Guide.
Written by Carmine Mowbray.
Submitted on September 28, 2023.