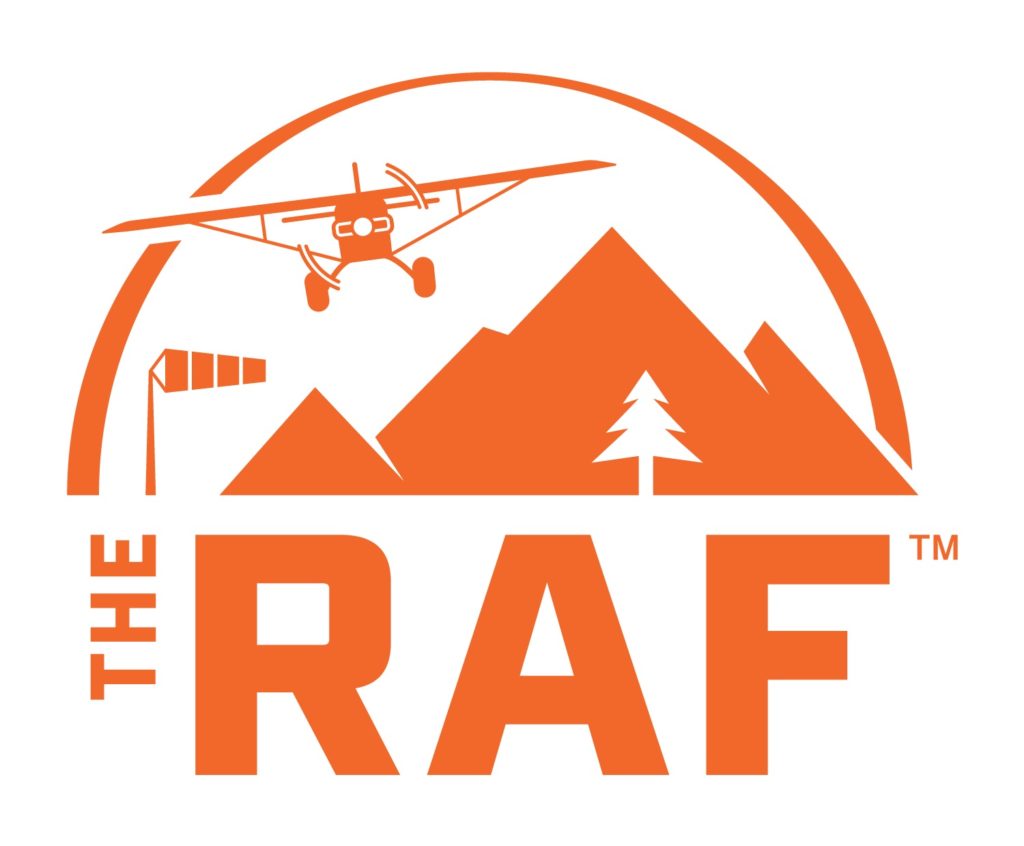 As 2018 draws to a close, the RAF is thankful for many things. You and your family's involvement are top on our list.
We are thankful for recreational access to airstrips and for the friends we make there. For food cooked over hot coals, underwing camping, and late-night chats around the campfire.
We are thankful for access to wild places where you can still marvel at the many wonders of nature, dream a little, see stars and simply breathe.
This year, we are especially thankful for:
Over 9,000 folks throughout the U.S. and other countries who support our mission.
Safe and successful fly-in events that RAF volunteers participated in across the country, from McCarthy, Alaska to to Wentworth Aerodrome in New Hampshire.
24 New RAF Ambassadors and two new State Liaisons who are wearing RAF's "signature orange" and are working hard to share the RAF mission.
The restoration of airstrips: Miracle Mile in Wyoming, Johannesburg Airstrip in Southern California, Allenholm Airport in Vermont, and the opening of Mountain Views Airfield in Oregon.
A work party and fly-in at Ryan Field, West Glacier, MT.
Hard-working volunteers who rolled up their sleeves to "get it done" at: Grapevine, Arizona; Grand Gulch Mine, Arizona; Negrito, New Mexico; Creighton Island, Georgia; McKenzie Bridge State Airport, Oregon; Wrangell-St.Elias National Park, Alaska; North Fox Island, Michigan; Schafer Meadows, Montana; Russian Flat, Montana; Pacific City State Airport, Oregon; and Trigger Gap, Arkansas.
Passionate volunteers who showed up in person or submitted comments online for the following Calls to Action: Chicken Strip in California, Custer-Gallatin National Forest and Helena Lewis and Clark Forest in Montana, Dept. of Game and Fish in New Mexico, and Bowstring Airport in Minnesota.
Work on identifying RAF hubs – or premier gathering spots – in the East and Midwest.
Our partnership with the Airfield.Guide, the interactive website that RAF State Liaisons are populating with detailed information about recreational airstrips across the country.
Your response to the RAF Backcountry Boutique, which gains popularity with each month's unique offering.
Our industry partners, who recognize the RAF's unique position and have supported our mission very generously.
Our volunteer-driven organization. We continue to be low on overhead and high on passion; your donor dollars are consistently funneled toward mission-driven research, airstrip projects and activities conducted by volunteers.
The many RAF key volunteers who traveled at their own expense to State College, Pennsylvania this year for the Keystone Connection, the RAF's 2018 national educational conference.
…and finally, we are thankful for our Founding Directors, from whom the idea to preserve, maintain and create airstrips was born. We are so grateful to be thriving in our 15th year with this clear mission, driven by our growing cadre of passionate volunteers.
Happy Thanksgiving from the RAF and thank you for your continued support! To donate click here
Submitted on November 20, 2018