RAF GRANT FOR BICYCLES, IMPROVEMENTS AT CHILDS GLACIER AIRSTRIP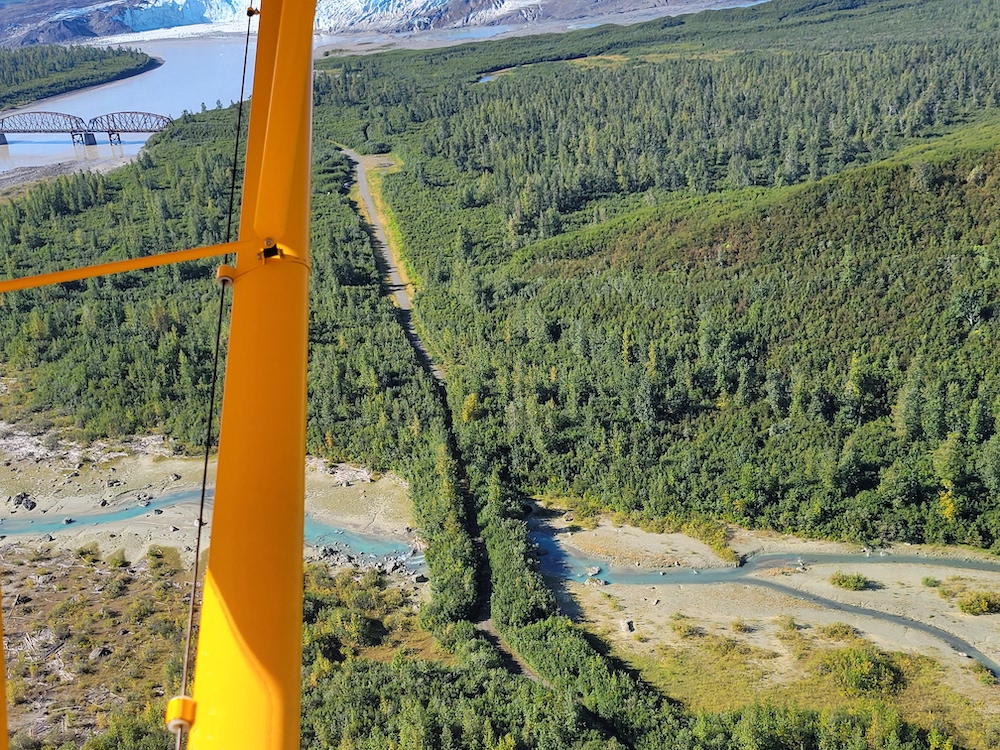 The Copper River washed out a highway bridge at Mile 50 on Alaska's Copper River Highway to Cordova some five year ago, and the road has been closed ever since. RAF Alaska Liaison Al Clayton saw this as an opportunity for the RAF to cooperate in the creation and improvement of Childs Glacier Airstrip to access "a truly a world class location." He explained that the Childs Glacier calves icebergs into the Copper during July, "when the sockeye run is hot, sometimes washing salmon up into the alders on the near side. This location is the natural take out at the end of a multi-day rafting trip of 80 miles or so on the Copper River, as well," he added.
Childs Glacier airstrip has been initially funded by a $50,000 USFS multi-year project grant. The bulk of the work will be to brush out and extend the airstrip to approximately 80 by 1,800 feet and the airstrip is expected to be useable by August 1, 2022. Alaska Airmen's Association has contributed a significant grant as well, and will cooperate on volunteer work.
Clayton was awarded an RAF grant to pay for the purchase and seasonal storage of four bicycles for visitors to access the USFS campground one mile away; installation of aircraft tie-downs, and an RAF windsock. "Local Cordova RAF supporter Troy Tirrell offered to retrieve and store the bicycles at his home in Cordova during the winter and return them to the airstrip in spring," Clayton said. Lodge Owner Luke Borer has offered to shelter the bicycles at his bunkhouse near the airstrip for the convenience of visitors.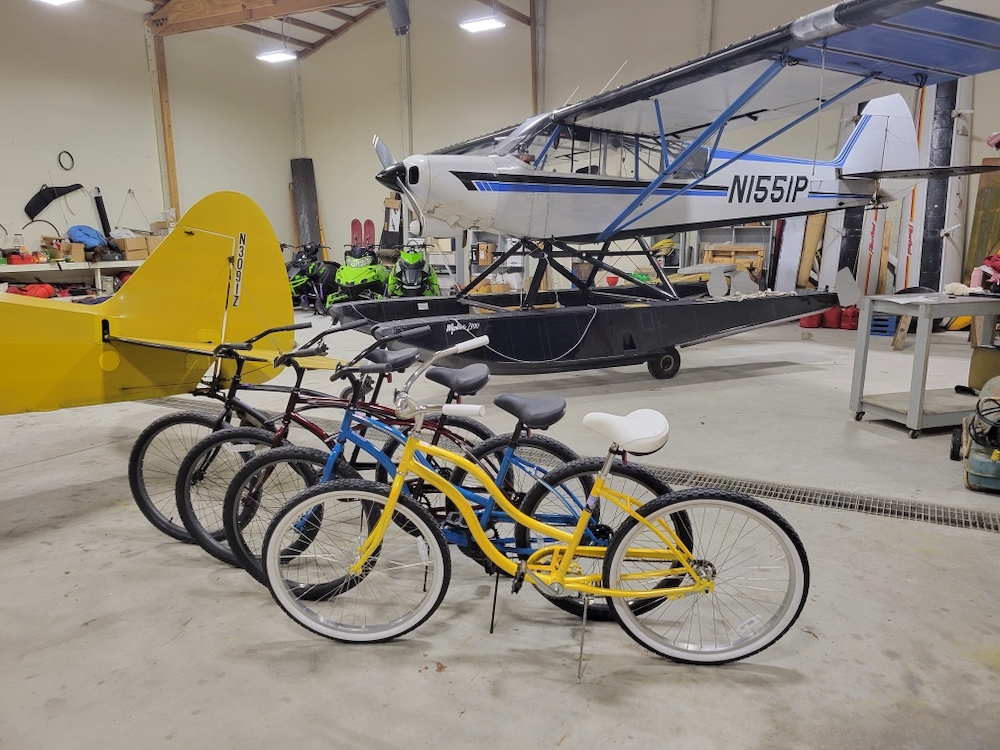 In summer 2023, it is expected that the USFS will use remaining funds from the $50,000 allocation to mobilize equipment to further groom the airstrip surface and move some nearby rock hazards.
Clayton encourages visitors to plan to fly in and take in the local history. "The railroad history is fabulous," he added. Watch for the improved strip to be added to the Airfield Guide.

Childs Glacier photo by Troy Tirrell.
Submitted on June 15, 2022