RAF GRANT FUNDS WASHINGTON'S AVEY FIELD IMPROVEMENTS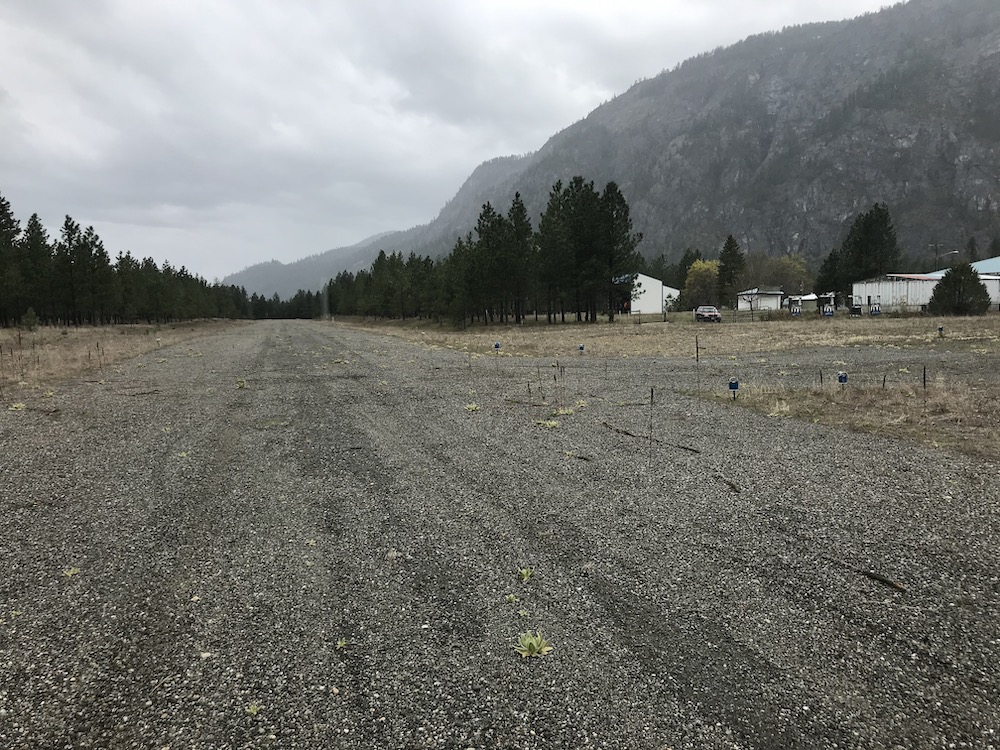 RAF Washington Liaison Dave Whitelaw was awarded an RAF grant for airfield maintenance and campsite construction at Avey Field (69S) in Laurier, WA. This 1,975-ft gravel runway is near a bend in the Kettle River, 35 nm NNE of Colville, WA. The airstrip is privately owned, but open for public use.

Dave's campsite project includes creating a camping area, adding an outhouse, fire pits and picnic tables. Encroaching trees will be felled, bucked, split and left for firewood, and the windsock will be relocated and replaced.

Avey Field is unique in that its north-south runway actually crosses the Washington/British Columbia border, and Customs are available on the highway to the west. US-based aircraft should park on the US (south) side of the ramp; Canadian aircraft are asked to park on the north side.
Submitted on June 18, 2020