RAF HOLDS EDUCATIONAL CONFERENCES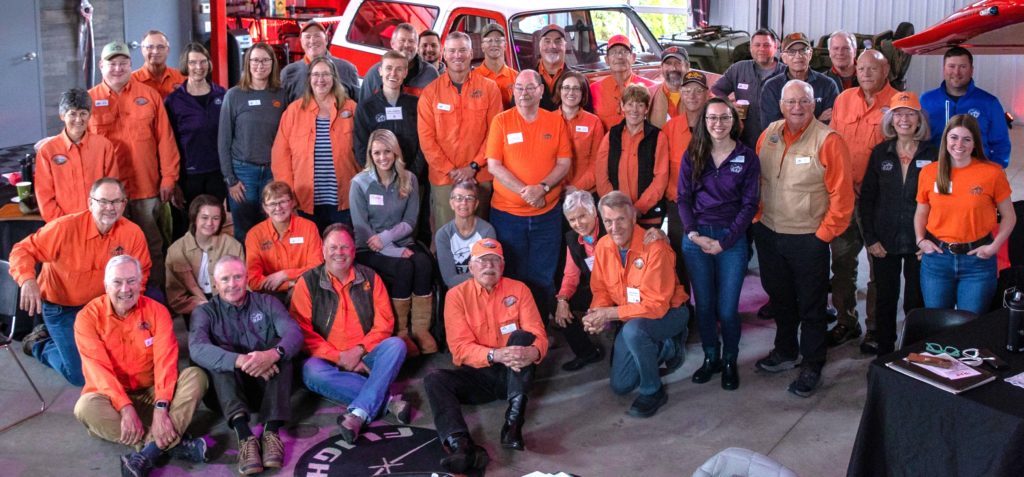 The RAF, in its passion to carry out its mission with informed and motivated volunteers, organizes regional educational conferences for its State Liaisons, Ambassadors, VP's of Appreciation and other support persons.
These RAF Mini-Educational Conferences, or RMECs are geared toward regional issues and typically include authorities speaking on the challenges and opportunities to further the RAF mission on both public and private lands. RAF Directors attend, and Liaisons with experience carrying out projects share their steps toward success.
All attend at their own travel and lodging expense.
"I left the Southeast conference with a newfound love and appreciation for the work that we do, and a fire in my heart to promote and support our mission," said Florida Liaison Amrat Chugani. "The experience has given me the confidence and inspiration to take on greater responsibilities within the organization in the future. I am eager to continue learning and growing as a supporter of the RAF and to contribute to the longevity of our mission."
A total of four RMECs will have occurred during 2023, from California to Maine.
RAF Volunteer Coordinator Erin White said, "Meeting face to face with volunteers is invaluable, and we accomplish a great deal over the course of just a few days. It is exciting to see the amount of knowledge shared at these regional gatherings. Participants leave feeling energized and more connected to the greater RAF community."
Submitted on May 15, 2023.
Above photo by Charley Voorhis.