RAF President John McKenna attended a planning meeting regarding a potentially new airstrip in an area of Minnesota known as the North West Angle, or as the locals refer to it as "The Angle." The meeting, organized by James Hanson of Albert, Lea, Minnesota, was held Monday August 6th in Baudette, Minnesota, which is the county seat to the area that includes The Angle. Hanson has been tireless in his effort to establish an operating airstrip in the area, as well as a long-time fan of the area. Also in attendance on behalf of the RAF was Kirk Hiner of Kenyon, Minnesota.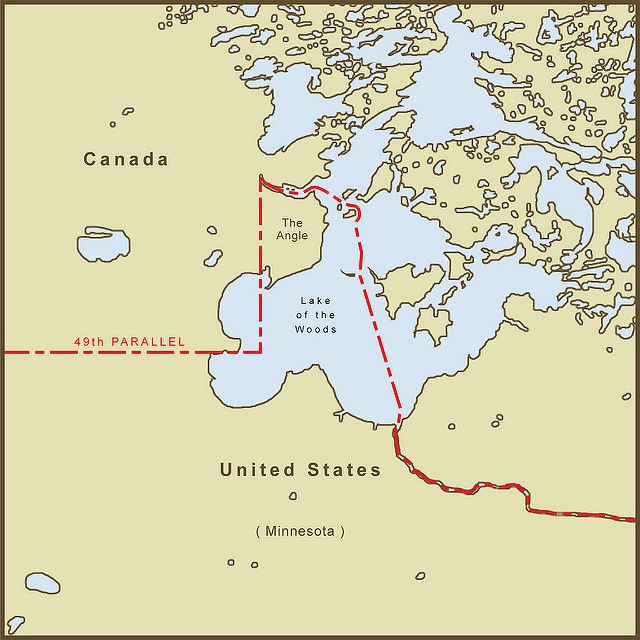 The Recreational Aviation Foundation is interested in this due to the extensive recreational opportunities that exist in this part of the country. The North West Angle area is the walleye capital of the world and this particular location is not only unique due to its beauty, but is also remote in the sense that it is the farthest point north in the United States. To get to this remote part of the world, one can either travel by boat for nearly 2 hours, drive a gravel road for 3 hours, or fly for about 25-30 minutes. Thus, the attraction to having an available airport in the area is obvious.
Due to the recent passage of the amended Recreational Use Statutes (RUS) in Minnesota during the last session, there is renewed interest in the possibility of opening a facility in this area. The Aug. 6 meeting that included the county commission, the state of Minnesota aeronautics department (MNDOT), and other interested parties, including the Lake of the Woods tourism council, lodge owners and others was a positive sign that aviation is alive and well in the state.
McKenna said, "I was encouraged by the MNDOT effort and their complete willingness to assist in any way that they could." In addition it was discussed that the area offered a great place for float plane activity and the ability to re-establish that activity in this area would be a good thing.
There are now formalities that will need to be addressed such as feasibility studies, zoning, cost and who will be involved. However, for the time being it is positive that this project is moving forward.
Submitted August 13, 2012.