RAF MEETS WITH REGION 1 FOREST SERVICE MANAGEMENT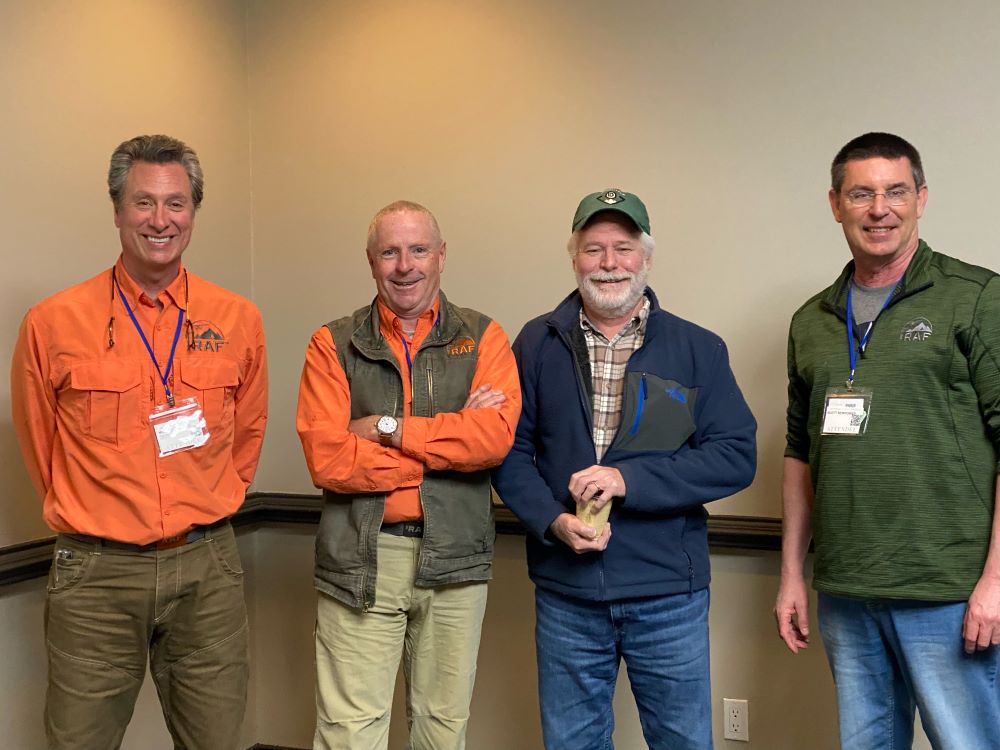 RAF Chairman John McKenna, Director Mike Perkins and Montana Liaison Scott Newpower met in early March with Kent Wellner, Program Manager for Trails, Dispersed Recreation, and Travel Management for the US Forest Service Northern Region, (Region 1) headquartered in Missoula, Montana.
The purpose of the meeting was to continue to build on the working relationship the RAF has with the USFS in Region 1.
"Mr. Wellner understands the work of the RAF and appreciates the friendship he has with us at the RAF, both personally and professionally," McKenna said. For years, Newpower has worked with the USFS as an official of the Montana Pilots Association, and as RAF liaison to schedule cooperative work parties.
They discussed a range of topics including maintenance, existing airstrips, and potential opportunities within the 25 million acres in Region 1, which includes 12 National Forests and four National Grasslands in five states from northeastern Washington, North Idaho, Montana, and the Dakotas.
Submitted on March 10, 2022.