RAF OUTFITTER JANUARY FEATURED ITEM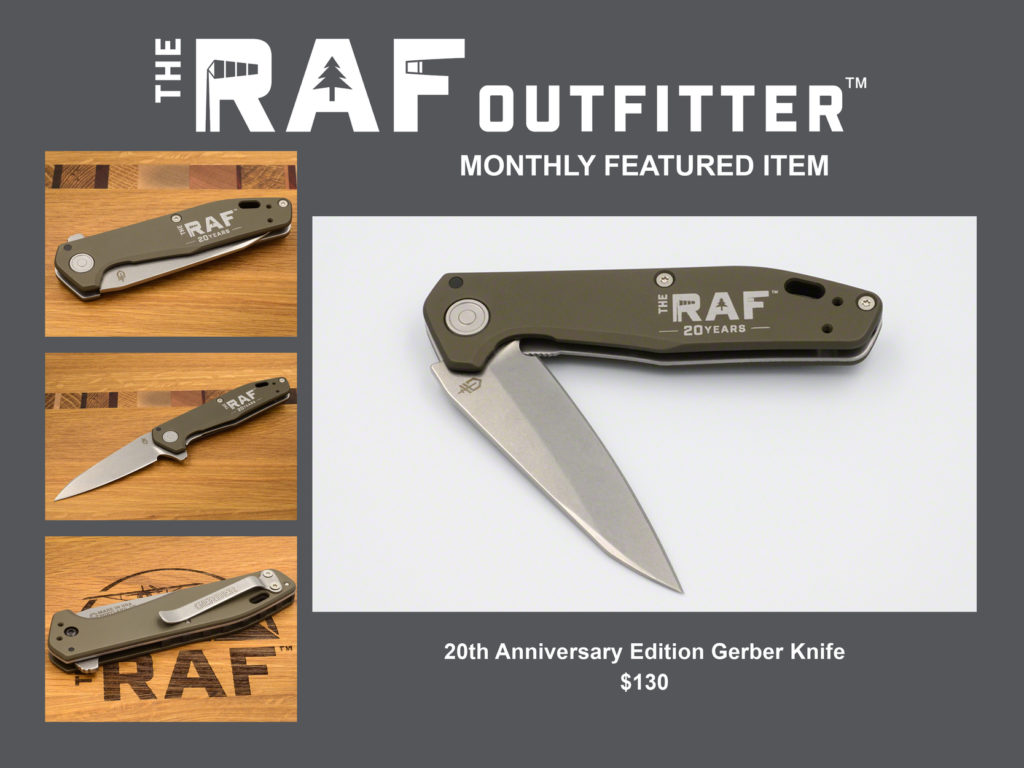 The RAF is thrilled to announce that its first Featured Item for 2023 is the popular Gerber Fastball folding knife. This limited-edition knife is engraved with our 20th Anniversary logo.
The Gerber Fastball features an aircraft-grade aluminum handle, an intuitive finger flipper opening, and a pocket clip.
The RAF agrees with Gerber, that it's important to be prepared for what the day throws at you, and you'll want to bring this handsome knife along on every flight. We select items for the RAF Outfitter very carefully with durability, style, and utility in mind, and the selection of what Gerber calls the "problem solver" was unanimous.
To order the Featured Item, click here.
If you have questions, please email contact@theraf.org or call 406-582-1723.
Your RAF Outfitter purchase is greatly appreciated, and furthers the mission to preserve, improve, and create airstrips for recreational access.
You can support the RAF mission all year by shopping at the RAF Outfitter online store. Products are being added regularly and items are thoughtfully selected for durability and suitability for pilots, by pilots.
We welcome photos of supporters using RAF gear! Please send your images to ewhite@theraf.org, and let us know if we have permission to post them on social media or our website.