RAF OUTFITTER MAY FEATURED ITEM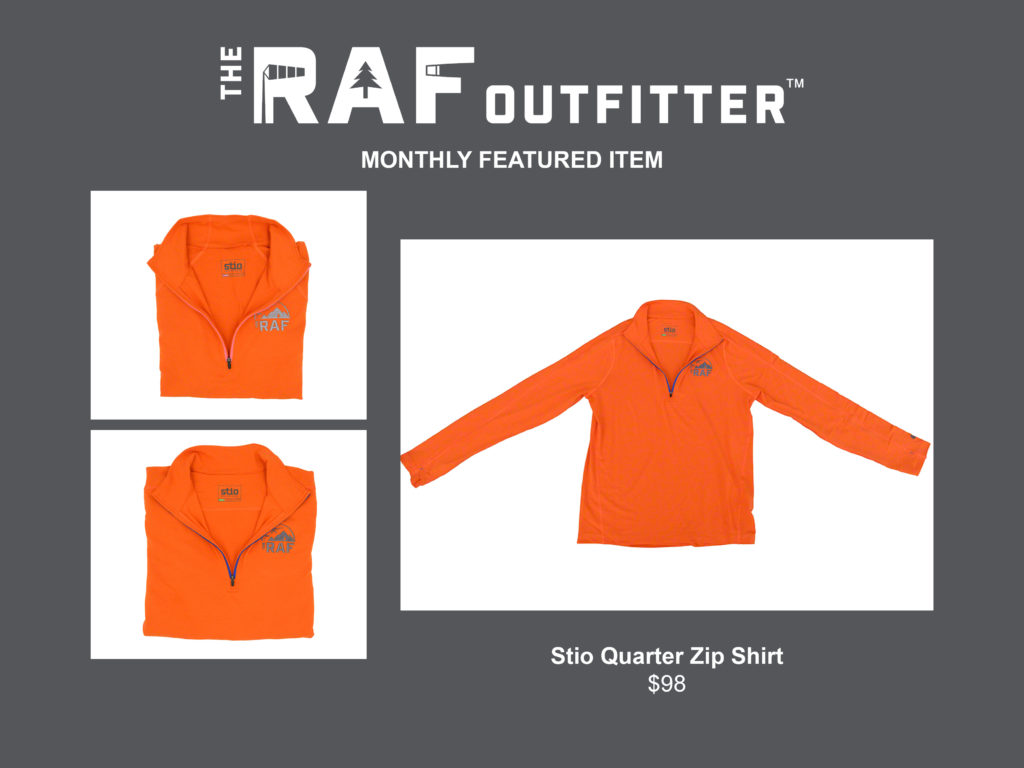 These Stio Tipton Tech quarter zip long-sleeve shirts let you wear the RAF orange in style! They're made of a polyester/cotton/spandex blend that wicks moisture 4x faster than cotton – the perfect baselayer. Featuring a grey RAF logo on the front, the women's version has a pink zipper, while the men's has a blue zipper.
To order the Featured Item, click here.
If you have questions, please email contact@theraf.org or call 406-582-1723.
Your RAF Outfitter purchase is greatly appreciated, and furthers the mission to preserve, improve, and create airstrips for recreational access.
You can support the RAF mission all year by shopping at the RAF Outfitter online store. Products are being added regularly and items are thoughtfully selected for durability and suitability for pilots, by pilots.
We welcome photos of supporters using RAF gear! Please send your images to ewhite@theraf.org, and let us know if we have permission to post them on social media or our website.