RAF OUTFITTER MAY FEATURED ITEM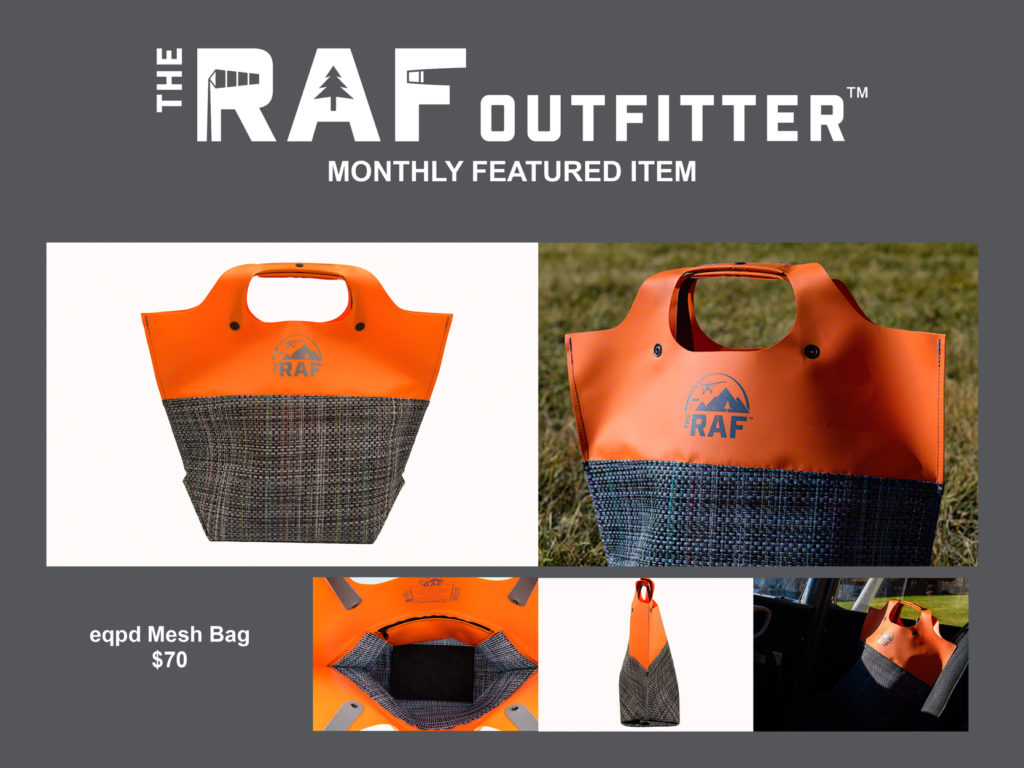 This durable 17″ bag is manufactured by eqpd for the RAF. The bottom section is made of a breathable, basket-like, 100% recycled mesh. The handles are padded and reinforced and they snap together. This bag is bleach-safe and can hold over six times the weight that a standard paper or plastic single-use bag can hold.
Made in Twisp, WA.
To order the Featured Item, click here.
If you have questions, please email contact@theraf.org or call 406-582-1723.
Thank you for your support of the RAF Outfitter! All of the proceeds from your purchase of these locally sourced items go towards supporting our mission. You can support the RAF mission all year by shopping at the RAF Outfitter online store. Products are being added regularly and items are thoughtfully selected for durability and suitability for pilots, by pilots.
We welcome photos of supporters using RAF gear! Please send your images to ewhite@theraf.org, and let us know if we have permission to post them on social media or our website.