RAF OUTFITTER – YOUR ONLINE GEAR SHOP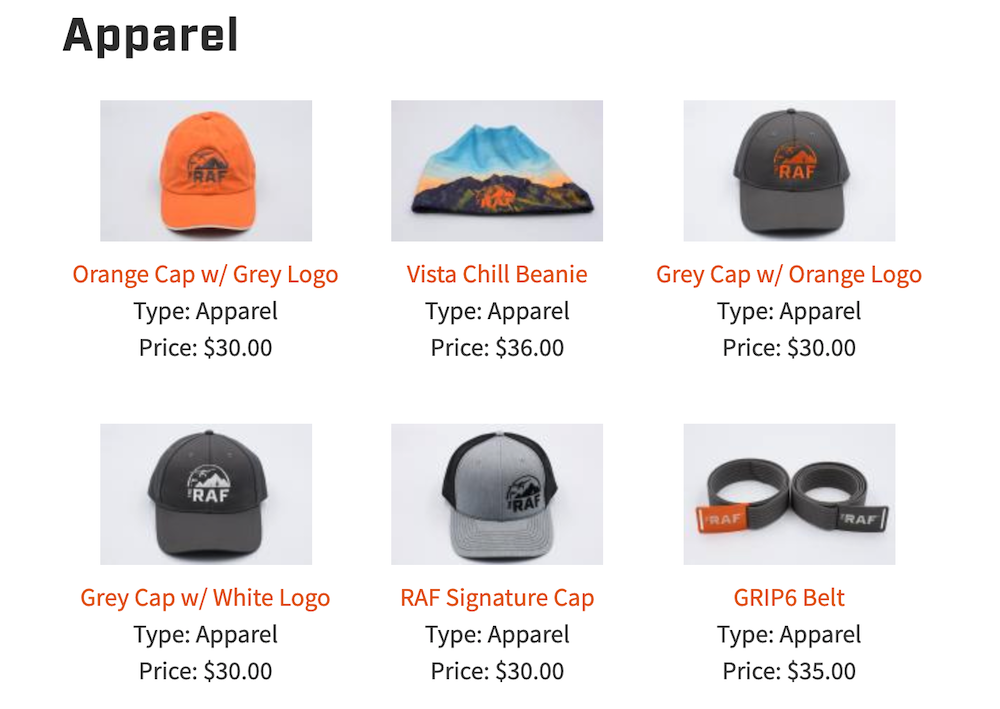 If you've enjoyed browsing through our useful RAF aviation products and colorful logo-wear at a fly-in, you'll really enjoy the convenience of shopping online at the RAF Outfitter. With our secure checkout, log in anytime to the RAF Outfitter often, as new products are being added all the time! Each item has been thoughtfully selected for durability and suitability for pilots, by pilots. 

When you purchase RAF gear from the RAF Outfitter or the RAF Backcountry Boutique, you are supporting the mission to preserve, maintain, and create airstrips for recreational access.