RAF RENEWS GOALS AT JANUARY BOARD MEETING
After two jam-packed days meeting face to face in Bozeman, RAF's Board of Directors emerged with renewed energy to meet 2018 challenges. Bill McGlynn, who joined the RAF leadership in 2016 and focused on funding as Development Director, and last year as Secretary, was selected as our next president. Outgoing RAF President Alan Metzler had agreed to a one-year term, and we appreciate that he is willing to assume Secretary duties and continue on as chairman of the Real Estate Committee going forward.
All other RAF board members remain in their current positions: John McKenna, Chairman; Mike Perkins, Treasurer; Jack Tyler, Vice President; joined by Directors Pete Bunce, Steve Johnson, Pete Burwell, and Todd Simmons.
"I look forward to helping the RAF as much as I can in the next year, continuing Alan's initiatives to better organize us, as well as adding a few of my own, while, most importantly, making this about 'fun and flying,'" said Bill McGlynn.
The Board added these areas of focus for 2018:
Develop a Project in the Northeast — Continue our search to identify a marquee airstrip project in the Northeast US.
Airfield Guide — You have asked us for a guide full of recreational airstrips for a long time. We realized the scope of the undertaking, and are now supporting a private developer who is assembling data and video for an interactive online repository of "out-of-the-way airfields." We are very excited to share this development with you, and encourage you to explore the Airfield Guide website. The geographic region covered is expected to grow as more airfields are added. See https://airfield.guide.
USFS Airstrips — The RAF will continue to work on preserving high value Forest Service airstrips in the US. We are hoping to reopen a couple of strips this year.
Communications — The Board will work on improving communication pieces (web, printed materials, presentations), creating better tools for State Liaisons and volunteers to advance our mission.
Second Backcountry Study — We've always based our action on facts. In 2014, the RAF launched a two-year study to determine if GA aircraft noise affects wildlife around backcountry airstrips. In 2018, the RAF Science and Education committee, again led by Dr. Ric Hauer will collaborate with the University of Montana School of Forestry on a separate study to determine the impact GA airplanes have on lands as compared to other modes of transportation.
Database Upgrade — The RAF database is vital to our organization, and we recognize the need to maintain state-of-the art data and website management. We are evaluating a new database solution.
"After 15 years, it's hard to believe this all started with six of us sitting around trying to figure out how to save a few airstrips, " said RAF Chairman John McKenna. "We thought if we could just raise $5,000 and get 100 pilots involved, we could accomplish the goal. We had no idea that almost 9,000 people would be drawn to this mission. It's a measure of how much people love the freedom to fly their planes to incredibly beautiful and secluded places that would be almost inaccessible without the utility a plane provides. Our State Liaisons are at the core of this passion. They epitomize the desire to share our flying privilege with friends, family and even strangers, and exude that at every presentation, every public meeting, every meeting with land managers and state officials. They spread the net everyday in many small and significant ways."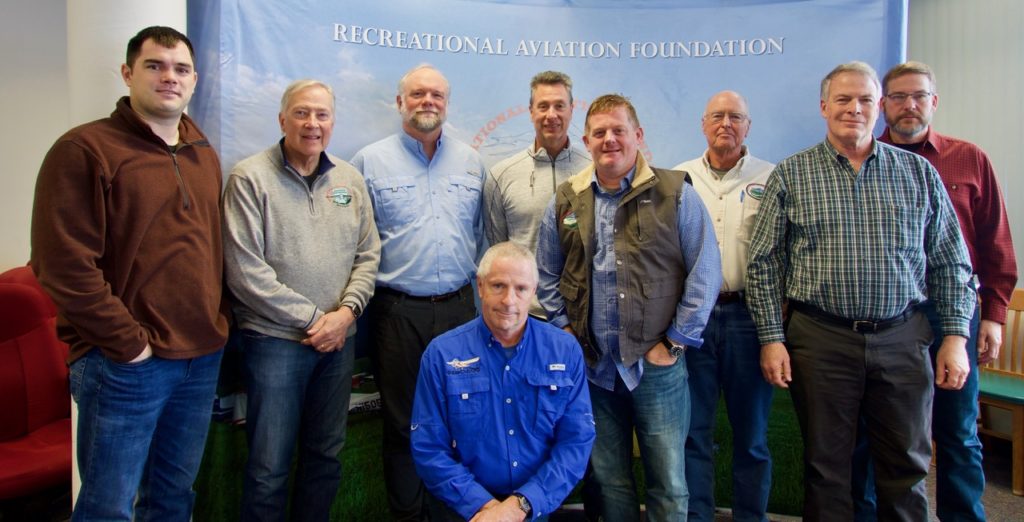 Submitted on February 8, 2018