RAF SUPPORTER JOE FEILER STEPS UP TO WYOMING LIAISON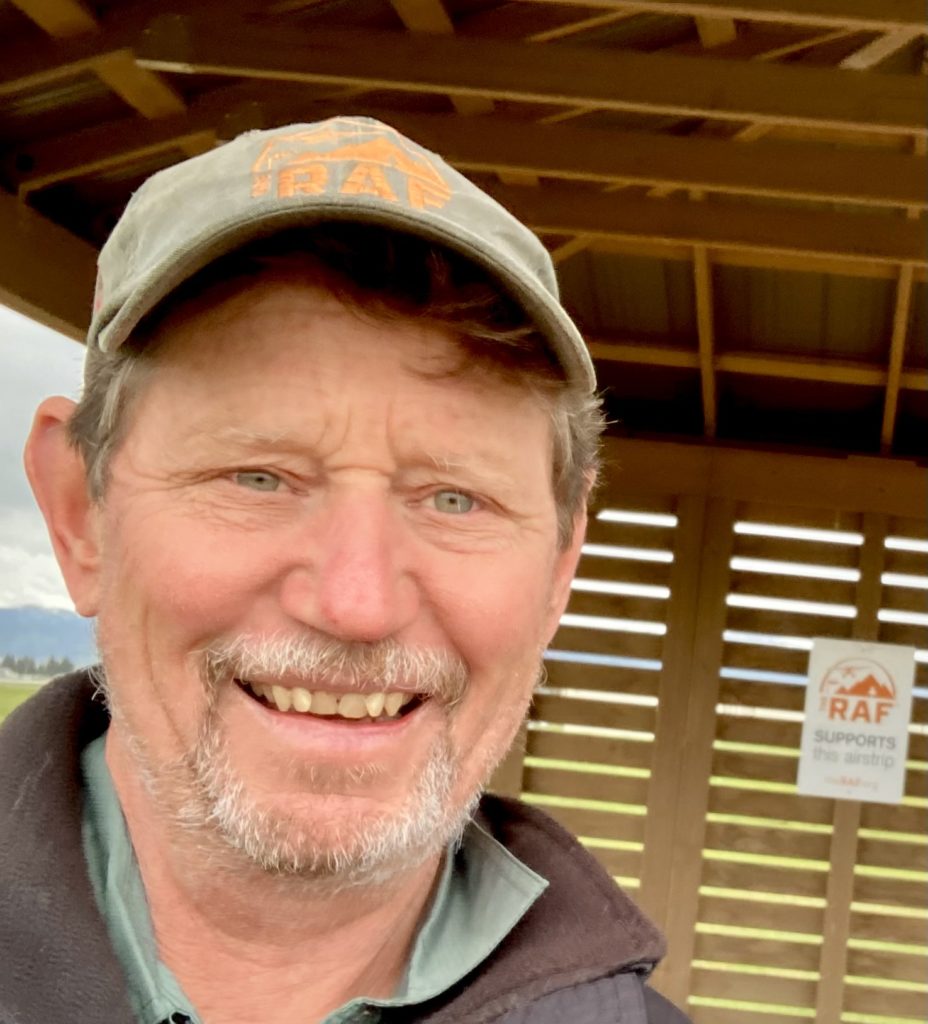 RAF supporter Joe Feiler of Casper, Wyoming loads his tools into his Cessna Cardinal and brings his skills where the RAF is making an impact. His most recent support came in the form of his donation of the materials and his volunteer labor constructing Cabin 4 at Ryan Field. RAF volunteers gathered for a special dedication as Joe unveiled a plaque honoring his father, a World War II fighter pilot stationed at Pearl Harbor during the attack. Like Ben Ryan, Airman Feiler survived bailing out of his aircraft, which created a meaningful connection for Joe, and worthy of his substantial contribution. He drew upon his father's footlocker full combat reports and photos for the message on the plaque.
Joe has stepped up to be a second Liaison in Wyoming, along with Lori Materi, as a further means of supporting the RAF mission. Joe says he "came to flying late, compared to some." He learned to fly in Casper's infamous wind, partnered on a Cessna 182, got involved with the Civil Air Patrol, then bought his Cardinal. "It was a breakthrough moment in my life," he says. "I suddenly realized how accessible the backcountry is. The airplane gives you the ability to get out early, set up camp, and you have the rest of the day to recreate." He admits the Cardinal is not commonly thought of as a backcountry plane, but with attention to conditions, it has taken Joe and his wife Julie into many Idaho and Montana backcountry fields.
Of all his outdoor passions, "None of it has given me more enjoyment than aviation," he says. For 35 years he taught Career and Technical education, including woodworking, carpentry and welding. "When I got my pilot license, I was told it was my ticket to learn, and my chance to constantly improve my skills," a clear parallel to his approach during his teaching career.
Joe has memberships in other professional and sport organizations, and says, "All organizations have their mission, but what separates the RAF from other organizations is the great people. They share a passion for aviation and work hard toward common goals. I've never met a better group of people who enjoy working on a common cause, then enjoy sharing the fruits of their labor."
The next time you fly into Ryan Field, be sure and spend a moment at Cabin 4 and see the commemoration of a special aviator. You may also get the chance to meet Joe and Julie, as they volunteer for seasonal camp host duties. It's likely that Joe will have his tools and will show you whatever improvements are underway.
Joe can be reached at jfeiler@theraf.org.
By Carmine Mowbray. Submitted on August 15, 2023.