RAF WEEKEND AT MCINTOSH- A GEORGIA GEM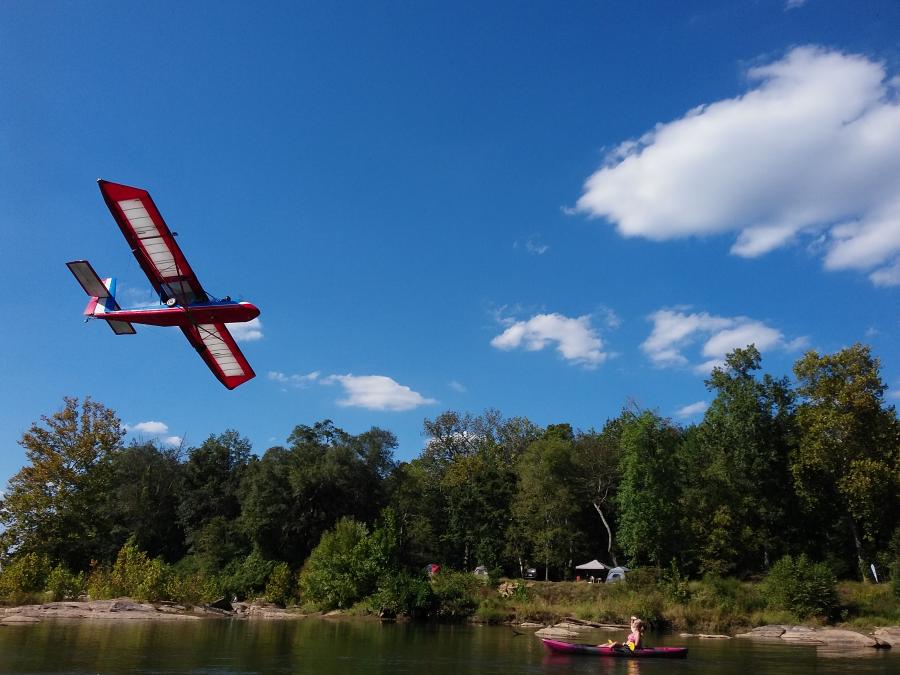 RAF Georgia Liaisons Eric Davis and Brett Wilkes hosted the first-ever RAF weekend at  Georgia's McIntosh Reserve September 30 – October 2.  "We had a great weekend with perfect weather," Brett said. Aircraft began landing Friday, with ten camping overnight, joined by more on Saturday night.
A group enjoyed a seven-mile kayak excursion down the Chattahoochee River which runs through McIntosh Reserve Park. Brett and Eric arranged a catered barbecue dinner and served over 40 people Saturday evening.
Over thirty airplane rides were provided to other park visitors. "Among them were two hundred Boy Scouts who were sharing the park with us for their annual county campout. No doubt we made some friends of GA and maybe even inspired a few future pilots!" Brett added.
Submitted on October 8, 2016.