RAF WEEKEND AT NEHALEM BAY STATE AIRPORT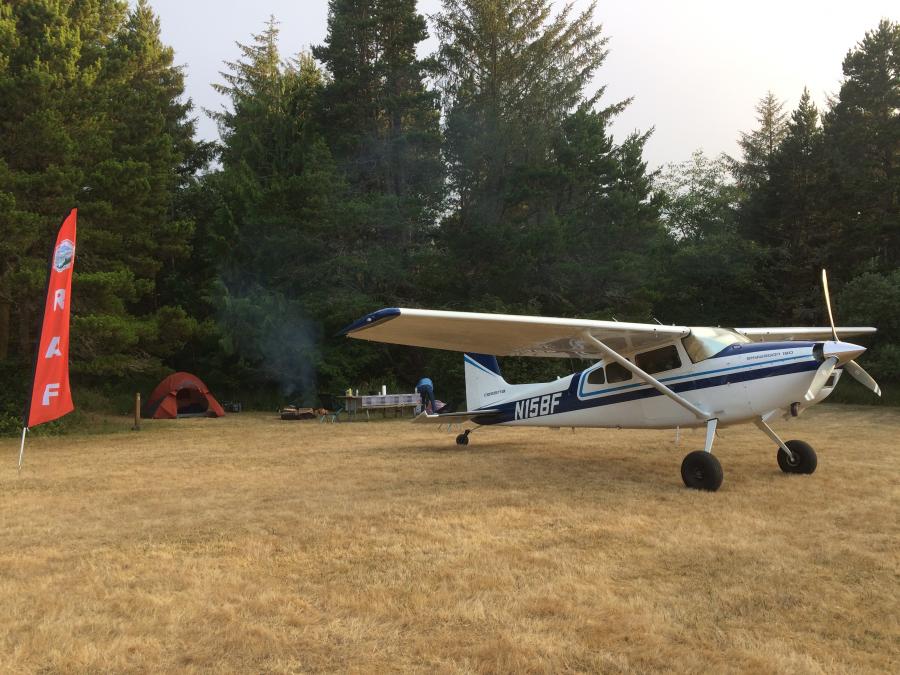 RAF Oregon State Liaison Richard Mayes and Washington Liaison Dave Whitelaw teamed up to host a fly-in weekend at Nehalem Bay State Airport (3S7) July 15-16.
Lovely sunny weather enticed 18 overnight campers to enjoy the facilities at Nehalem Bay State Park, the adjoining town of Manzanita, and the beautiful Oregon coast beaches. Several more folks dropped in over the weekend adding to the flying camaraderie.
A potluck barbecue on Saturday night featured king salmon provided by the Whitelaw brothers and halibut expertly grilled by Matt Rhodes. Pat and Terry Muffett provided a seemingly unlimited supply of firewood and popcorn for the community bonfires, while the Mckay family taught folks how to make fruit "toastites" for breakfast. Walks along the beach to enjoy the sunset were a popular pastime.
"The weekend was considered a success by the attendees and we look forward to getting together at Nehalem Bay again next year," Richard said.
Submitted on July 24, 2017.