RAF WEEKEND AT WENTWORTH AERODROME, NH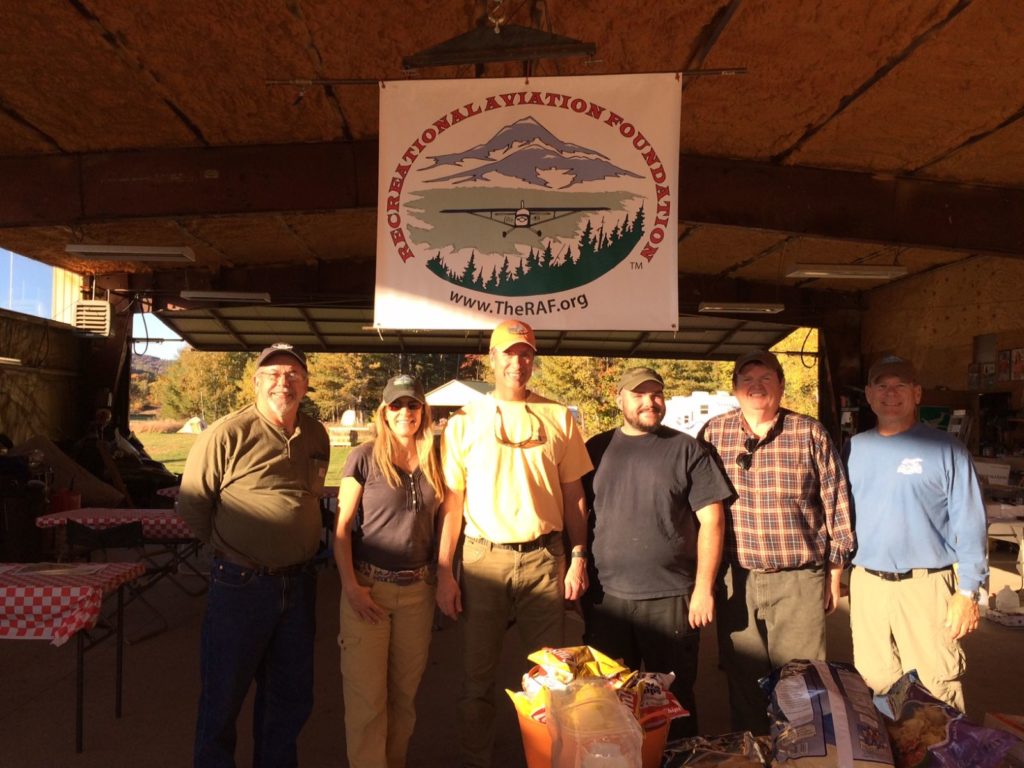 Columbus Day weekend, Oct. 8-10 at central Hew Hampshire's Wentworth AeroDrome (NH96) was again a flurry of airplanes over all of New England.  41 airplanes and three motorhomes camped for the "WAD" Fly-in. Ten more aircraft joined the day's flyouts, some to the coast of Maine, while eight airplanes visited Murray Randall, owner of Myricks Field in Berkley, MA, (1M8), an airfield the RAF supports for the benefit of the recreational flying public. Mortimer Brown Airstrip (1VT8) in Castleton, VT was the site of a cookout with Bob Traficanti hosting. The group was treated to Alaska king crab, shrimp and salmon flown in via FedEx from Sitka, thanks to our friend George Campbell, who could not attend this year. RAF board members Steve Johnson and Mike Perkins attended, as did Mike's wife Lynn Mareth, who is also a pilot.  RAF's James Hartung shared a cup of coffee with us. In all, 75 people enjoyed the weekend activities.
Submitted on October 22, 2016.