RAF'S ANNUAL CELEBRATION AT BLACKWATER RIVER STATE FOREST
The beautiful Blackwater River State Forest airstrip was the setting for the annual gathering of RAF'ers and friends April 22-24. We host this event each April to celebrate the Florida Forest Service's decision to offer user-permit access to the public, and to enjoy the trails, fishing, swimming and the forest's sand bottom river. Twenty airplanes brought campers with a few four-legged companions to supervise the adults.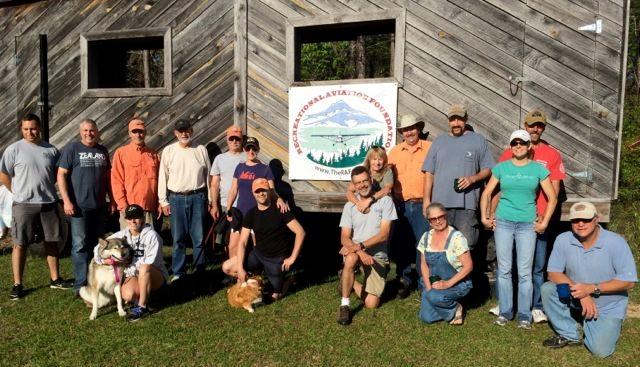 Friday's iffy weather kept some away, but Saturday and Sunday were beautiful days with crisp, moonlit nights. A dozen campers enjoyed a nature hike conducted by Florida Forest Service Ranger Martin Early. The boardwalk through dense shaded forest included a vista from the suspension bridge over the Sweetwater River. True to RAF tradition, we picked the occasional soda can along the walk to discard properly.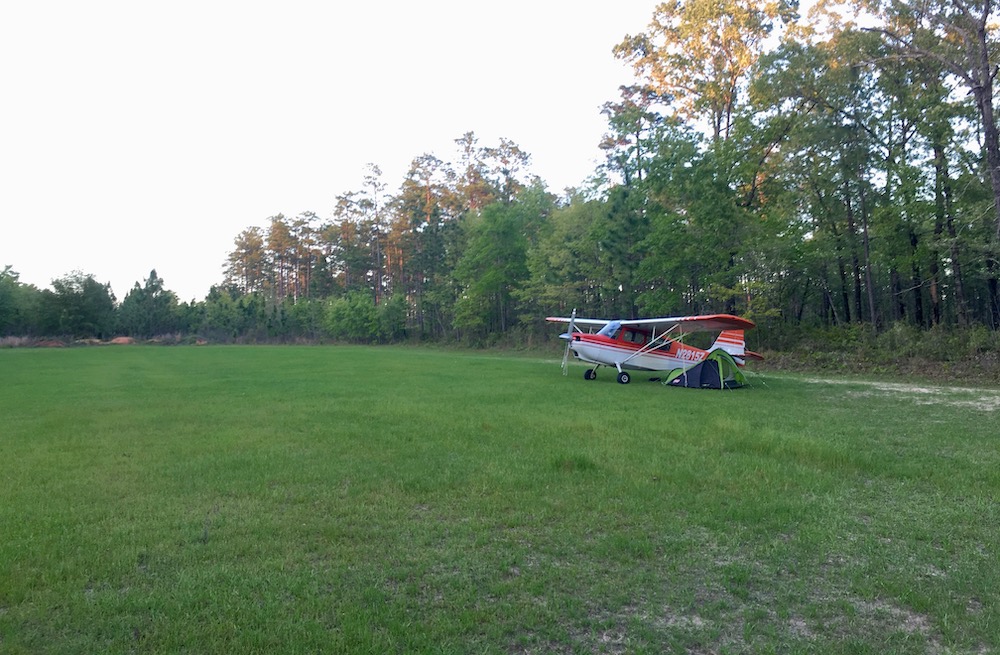 Saturday evening was "pizza night" from Pappa Johns and appropriately delivered by airplane.
Forest Service folks had provided stacked firewood and the evening around the fire featured local entertainment by Pete Barnes and friends from the "Grass Strip Strippers." A great group of local pilots provided home-grown hospitality.
Submitted on April 27, 2016.