RAF'S MCGLYNN FEATURED ON BETWEEN TWO WINGS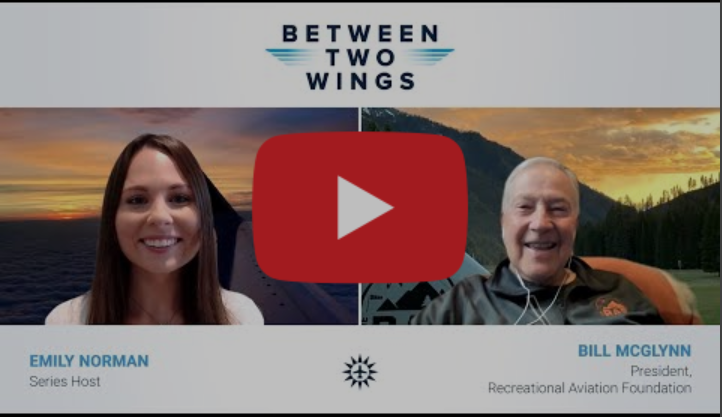 A recent ForeFlight® Between Two Wings episode features Recreational Aviation Foundation President Bill McGlynn against a backdrop of his favorite recreational airstrip, Moose Creek, Idaho, 1U1. "It's fifty miles from the nearest lightbulb," Bill says, as one reason he enjoys camping there.

During his interview with ForeFlight's Emily Norman, Bill explains that Moose Creek is one of the oldest US Forest Service ranger stations. Today, it is a popular recreational airstrip, with great camping, hiking and fishing. The RAF has participated with the USFS on its ongoing maintenance.

Bill was motivated to get involved and support the RAF mission when he learned that airstrips were being removed from the charts, and he understood the importance of the RAF's work to preserve them for recreational access. "You can't just love these places, you have to do things to keep them," like maintenance and safety improvements. He explains that's where RAF donor money goes. At present, there are about 300 airstrips across the country that are benefitting from RAF efforts, and RAF grants that local volunteers use for materials or equipment usage.

"Some of these successes have taken years," he explained, adding, "Our motto is 'be personal, professional, persistent, and patient.' "

The RAF appreciates that ForeFlight® featured Bill, and his delightful discussion of learning to fly, and his eventual gain of "muscle memory" to feel at home flying safely in the backcountry.

Watch the 20-minute interview here.
Submitted on December 20, 2021.