Washington Ambassador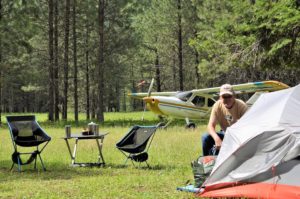 Day job:  Retired ATC.  I got to work all three options – Flight Service, Terminal, and En Route.
Favorite airstrip:  I love to fly to Stehekin, WA in the North Cascades National Park from my Sequim, WA residential air park Rakes Glen (WA59).  I can be there in less than an hour from the house.
Next adventure:  Celebrating my 44th anniversary at Shalisam Resort on the Oregon Coast flying into Siletz Bay State Airport.