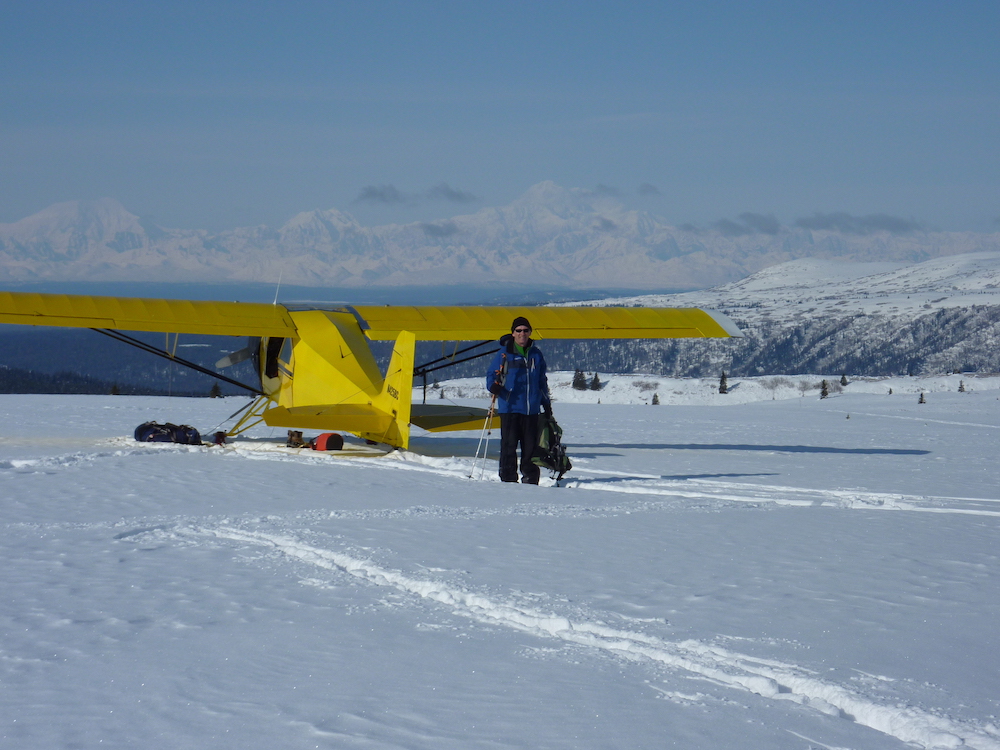 Ray and his wife load up their 200-hp "Back Country Explorer" and enjoy camping at airstrips in Alaska's Wrangell-St. Elias National Park. He's worked on a few of those airstrips, installing vault toilets, windsocks, and making other improvements with the RAF, alongside volunteers from other aviation groups. "[RAF Alaska Liaison] Al Clayton has done a good job teaming up with groups like our EAA chapter, the 180-185 Club, and the Flying Rotarians, which is where I met Al," Ray said.
He's accumulated 4,500 hours, much of it in helicopters during his 20 years in the U.S. Army flying in Afghanistan and Iraq.
Ray grew up in Idaho, so he is comfortable flying in the Idaho backcountry. Having settled in Alaska, he flies larger expanses, which brings more chance for the weather to change. "And Alaska has more sparse weather reporting services, although that is getting better," he pointed out. "You always need to have options, and with bush wheels or skis, you have a few options," he added.
The couple lives near Palmer and they anticipate Alaska's winter snows, when Ray puts the Pacer on skis to scout the perfect place for backcountry skiing, far away from the nearest chairlift. "We'll hike up two thousand vertical feet on a good day," Ray said modestly. "We've discovered it's better to land, hike up and ski down to the plane," he added, "rather than end the day by hiking UP to the aircraft." Seems like a sensible approach, considering they are climbing the equivalent of Seattle's Space Needle three and one-third times, wearing ski boots, and packing skis, avalanche and other survival gear, a first aid kit, sat phone, inReach and plenty of water!
Submitted on August 17, 2020