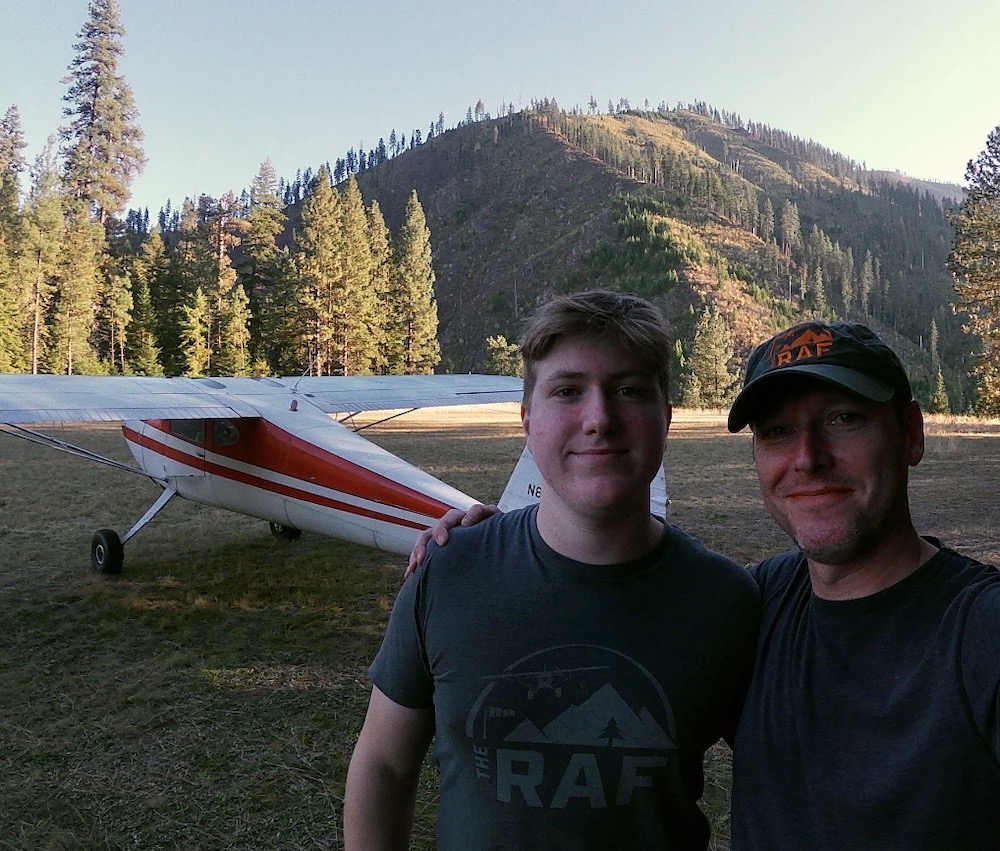 There's aviation, and then there's recreational aviation.
Pilot Richard Greensted knows both. Beginning at age 14 with his intention to become a commercial pilot, he is fulfilling an aviation career flying for Alaska Airlines, based in Portland, Oregon.
He and his family love camping, and his kids have grown up camping at Nehalem Bay State Park in their Vanagon. In early 2018 Richard bought a 1946 Cessna 140 to teach and share aviation with his kids. He attended the Nehalem fly in, hosted by RAF Oregon Liaison Richard Mayes, and learned about the work of the RAF caring for backcountry airstrips. McKenzie Bridge airport was next on the list to explore and camp, after discussing the ins and outs of a one way in, one way out airstrip on the western flank of the Three Sisters mountains.
"I was all career pilot," Richard said. "When I got the Cessna 140, it was a total reinvigoration of aviation for me. There are so many places to explore with the kids." They've already put 400 hours on it going to places like the Alvord Desert, McKenzie Bridge, and Hells' Canyon and Moose Creek in Idaho – the kind of flying that doesn't require a mile or more of concrete runway, nor ATC.
Richard maintained his CFI status, and taught his son Rhys to fly. A few days after his 17th birthday, Rhys earned his Private Pilot License, 26 years after Richard had earned his. "Now the kid can't imagine doing anything else for a job," Richard said. Rhys takes his friends flying, and "is always shopping for a bigger airplane." They fly out of Pearson, (VUO) within a cutout of PDX Class C airspace, where pilots are warned to remain below 700 feet MSL due to traffic and wake turbulence from overflying aircraft.
Richard enjoys sharing his passion for flying. He makes presentations at schools, helps students find aviation scholarships, and offers introductory flights.
"The information available within the RAF is invaluable," he said. He credits mentorship within the RAF and especially Richard Mayes for being valuable resources, and he and Rhys enjoy pitching in on RAF volunteer projects.
By Carmine Mowbray

Submitted January 11, 2021