The RAF held the 6th annual donor members only fly-in at Ryan Field the end of June. We had approximately 60 folk's Friday evening for brats and beans. Saturday evening we had 23 aircraft on the field and about 100 avid RAF supporters that were served steak and salad. Ben and Butchie Ryan celebrated their 65th anniversary earlier this month and they were presented with a bouquet of flowers and best wishes from everyone at the fly-in. They continue to do well, and spent lots of time visiting around the camp fire and meeting new friends.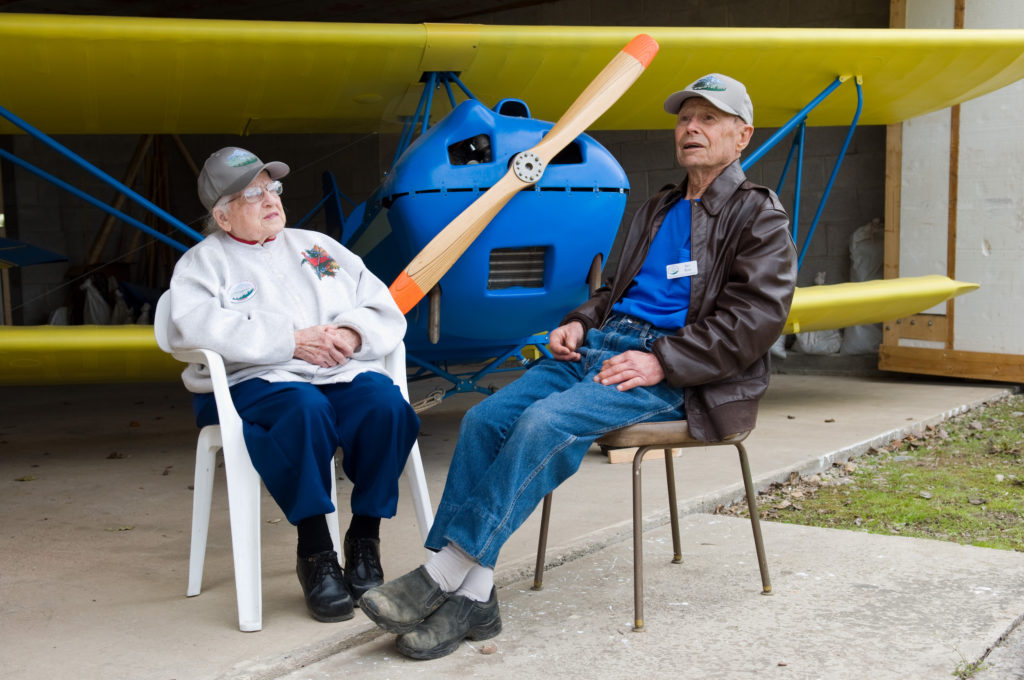 Rebecca Smith oversaw the woodstove bakeoff and Gordon Rock was the winner with his salmon recipe. 2nd place went to Pete Smith for his dessert, and 3rd place went to Rick Hauer for his delicious baked beans. Dan Prill emceed the program and we heard messages from; Carl Hicks, RAF supporter, Jon Hudson, President of the Montana Pilots Association; Chip Weber, Supervisor of the Flathead National Forest; Stu Horn, owner of Aviat Husky, George and John Kounis, owners of Pilot Getaways Magazine, and Craig Fuller, President of AOPA. John McKenna, President of the RAF presented a Golden Pulaski to Gordon Rock for all he has done to support the RAF. We were quite fortunate to have a volunteer band that the Flying Musicians Association put together for us.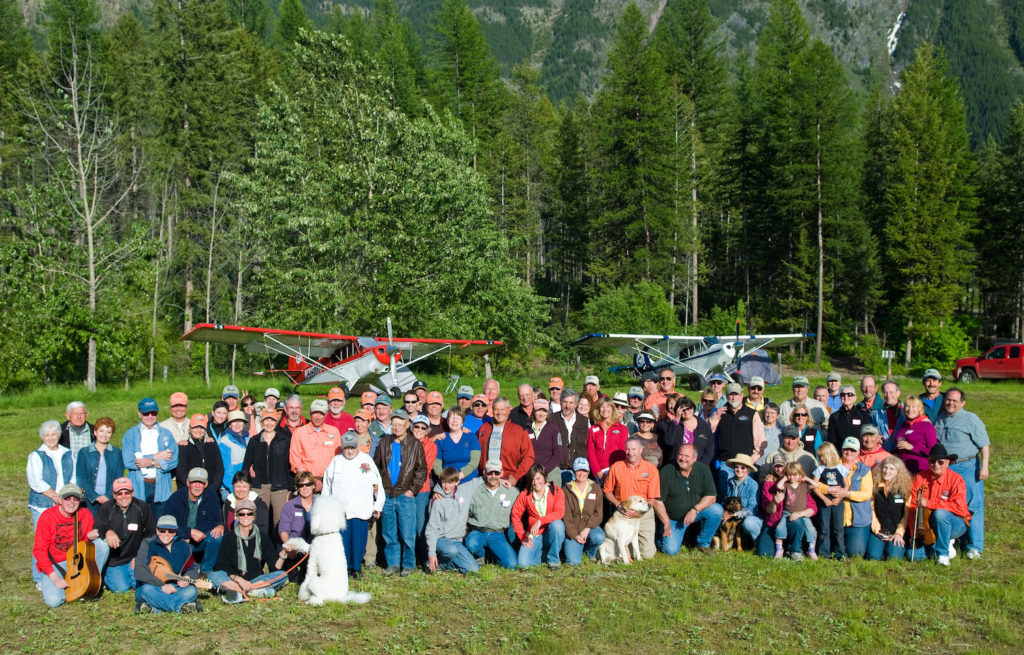 Great food, good music, new friends and beautiful countryside – what could be better than that!
The weather for the weekend was quite variable but we had no rain and some sunshine.
Submitted on July 5, 2011.