RYAN FLY-IN CELEBRATES RAF'S TENTH ANNIVERSARY
The air cleared by recent rains in time for another annual RAF Donor-appreciation Fly-In at Ryan Field (2MT1). 28 aircraft flew in, joining folks who'd driven there to enjoy perfect summer weather at the strip near West Glacier, Montana. It was a family affair, and children had no problem finding places to explore, bugs to catch, and sweets to eat.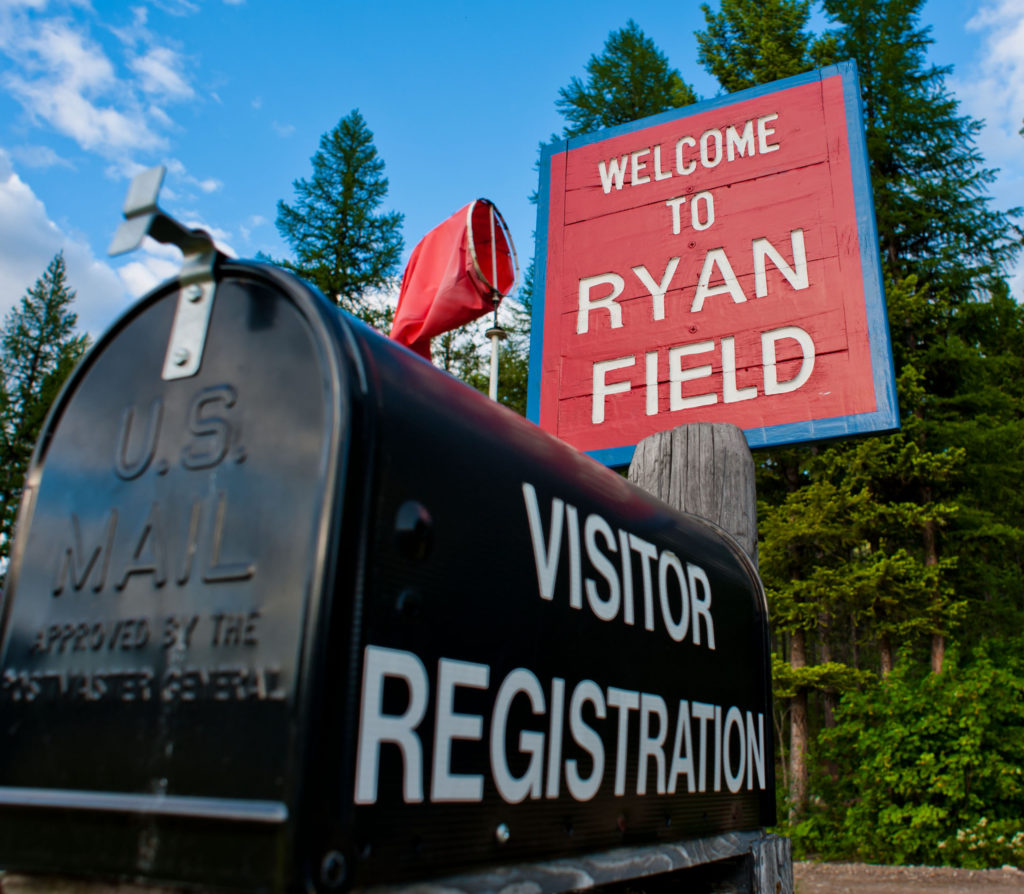 Over 100 folks attended the steak barbecue and potluck, including guests of honor, Ben and Butchie Ryan and a fellow WWII veteran.  Ande LaRoche organized the traditional wood stove bake off, and everyone enjoyed the results, from appetizers to desserts. Craig and Karen Fuller dropped in for the meal and socializing, and observed the awards ceremony.  We are always happy to have Craig and Karen with us and as Craig said in his First Monday story, "the experience rejuvenates me". 
RAF Founding director Chuck Jarecki awarded president John McKenna the coveted "golden pulaski" award. Jarecki was then surprised to be recognized himself when Jeff Vercoe of the Helena Flight Standards office presented him the prestigious "Wright Brothers Master Pilot Award" for 50 years of service to aviation.
McKenna, with obvious emotion, finished up the presentation by thanking Ben and Butchie Ryan, saying, "We're enormously proud to call this place 'Ryan Field'."
Submitted July 2, 2013.