SKYPARK AVIATION FESTIVAL AND EXPO – WOODS CROSS, UT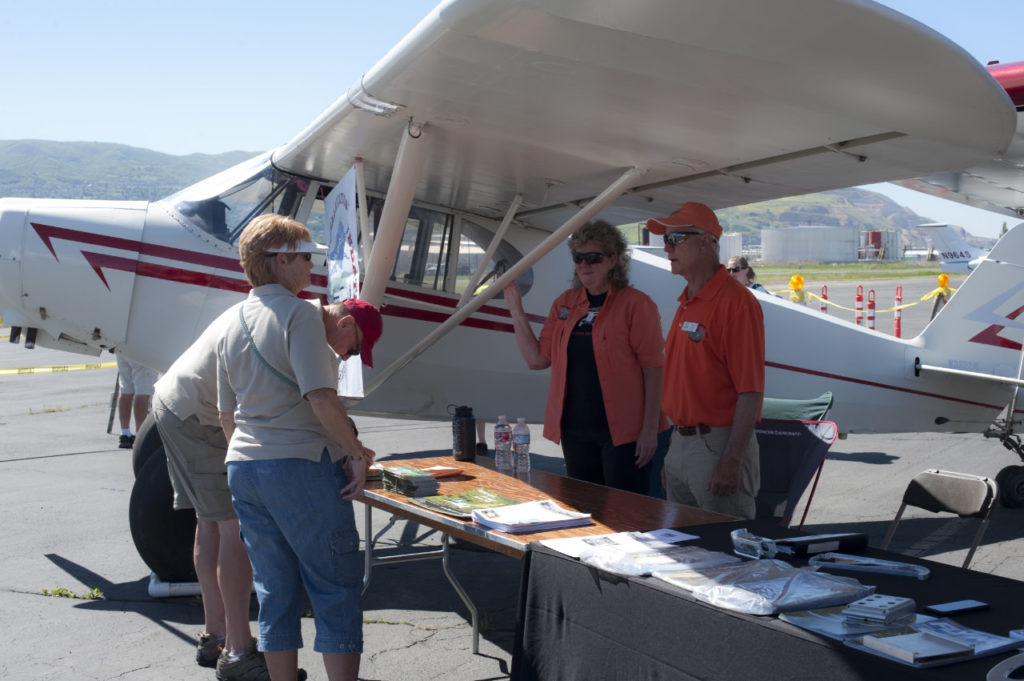 The Fifth Annual Skypark Aviation Festival on June 3-4 was a success this year with several thousand folks attending. RAF Utah State Liaison Steve Durtschi gave an RAF presentation on Friday evening that was well attended.
The RAF was well represented by both Utah State Liaisons Wayne Loeber and Durtschi, with volunteers Myron Porter and Wendy Lessig assisting at the display all day Saturday. "They made many contacts and provided information to interested folks," said Steve.
Although in a suburban setting, Skypark (KBTF) offers recreation, and touts its ideal location as "ten minutes to downtown Salt Lake City, and thirty minutes to Park City." Rental cars are available at the field. It is privately owned, but open for public use. Call 801-298-5970 or 801-678-1293 for information. 
Submitted on June 8, 2016.