SKYWAGONS COME OUT FOR RYAN FLY-IN
When the weather cleared over this year's Ryan Fly-In in Montana, the sun shone on 21 aircraft, and many drive-in vehicles. Swan Mountain Outfitters catered Friday and Saturday chuckwagon-style dinners. The keg was tapped each evening at 5 o'clock, and folks huddled under shelter while they waited for RAF volunteers to grill the perfect steak on Saturday night.
The RAF rounded everyone up for a complimentary Saturday breakfast as the wood stove kept the coffee hot.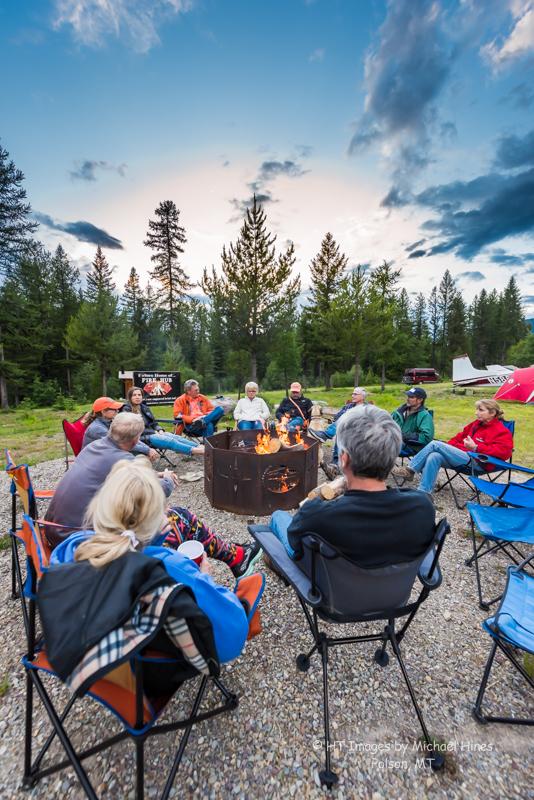 Eight folks went on a horseback ride guided by Swan Mountain Outfitters, and a few joined Berkley Hudson for the traditional Ryan Loop hike. There were many beautiful Cessna Skywagons, most departing for the annual 180-185 convention hosted at nearby Kalispell City Airport this year.
Unofficial long-distance honors go to Steve Walsh and Caroline Ueberschaer of Boca Raton, FL who flew their Saratoga to GPI, and drove in.
The RAF thanks everyone who attended, shopped at the popular RAF Backcountry Boutique and for the anonymous donations left in the cash box. Your donations go toward maintenance and insurance for the car and property.
Submitted on July 8, 2018