SOLSTICE CELEBRATION ALASKA STYLE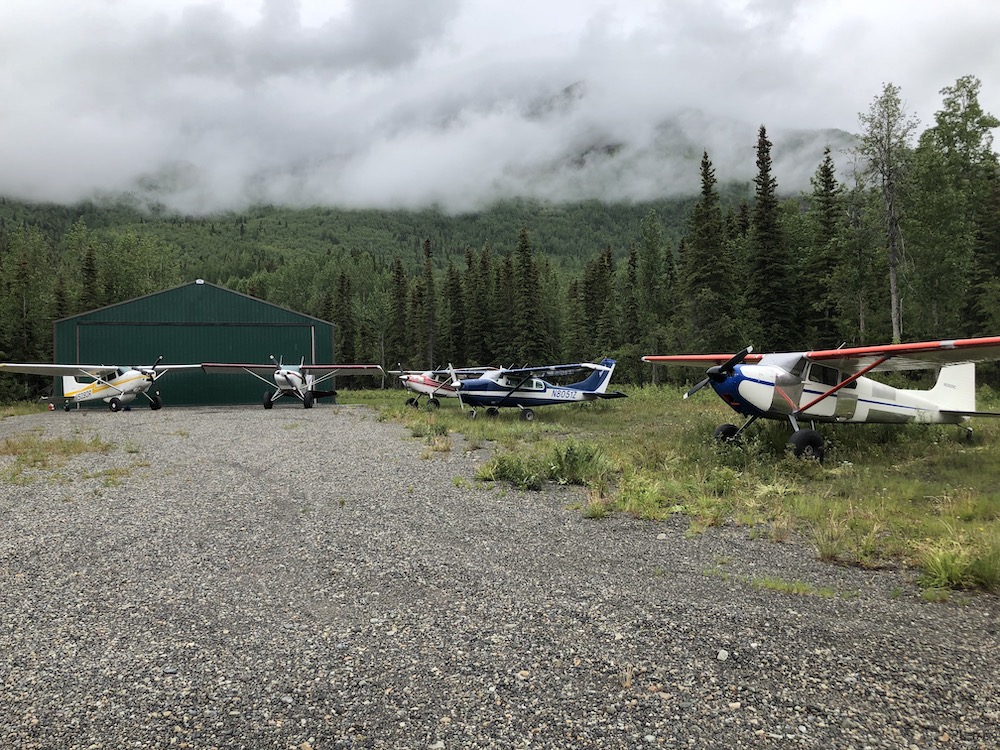 RAF Alaska Liaison Al Clayton's Fireweed airstrip was the site of an unofficial gathering of Alaska pilots for this year's Solstice, a way for locals to try to outlast the midnight sun with axe throwing contests, campfire, and plenty of fresh Alaska potluck.
"Despite some inclement weather that kept a few pilots stuck west of Tahneta Pass, an intrepid group of Alaskans camped at Fireweed," Al reported. At approximately 200 nm east of Anchorage, at the base of 16,930-ft Mt. Blackburn, Fireweed provides access to the historic Kennicott copper mine and nearby McCarthy.
Virgil Campbell of Seward brought his famous baked halibut, Shane Rogers of Anchorage shared his award winning Thai Chicken soup, and Gerry Moriarty of Anchorage hauled in a fine keg of IPA from Mat Su Brewing Company.
A kiosk was created at the McCarthy cemetery where panels displaying biographical information will be installed next year during the solstice weekend.  
Summing up the weekend, Al reported, "All my firewood was consumed during evening discussions which ranged from facts to embellishments to outright lies. No one was injured in the axe throwing competition."
Submitted on August 31, 2020