SPIRIT OF RAF VOLUNTEERISM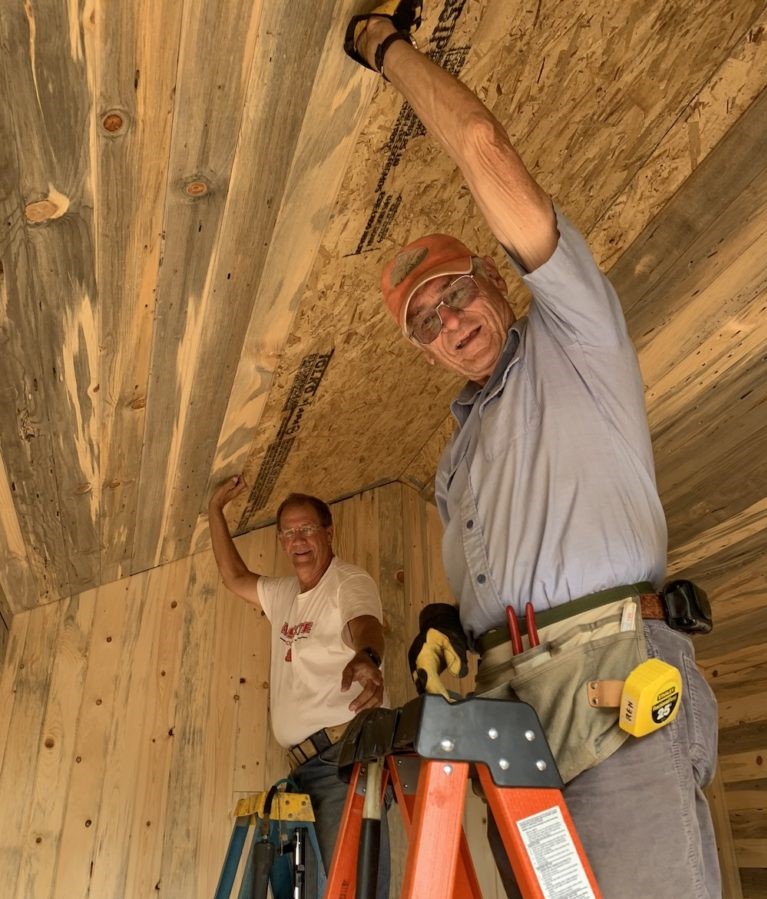 What motivates the RAF volunteer to spend their weekend or vacation days pounding nails, painting tires, installing roofing, assembling balky picnic tables or bear boxes, or spending a day in the rain chopping undergrowth? Montana volunteer Duane Francis summed up a common sentiment shared by RAF volunteers. "Do something that makes a difference. Find a way to make it better than you found it."

"We are a uniquely structured nonprofit organization and we get a lot done with motivated, passionate, enthusiastic volunteers," RAF Volunteer Coordinator Erin White said, after serving in this role nearly five years. She oversees a cadre of more than 120 volunteers from coast to coast, including Alaska. The all-volunteer RAF Board of Directors is comprised of nine fellows from Washington State to Massachusetts.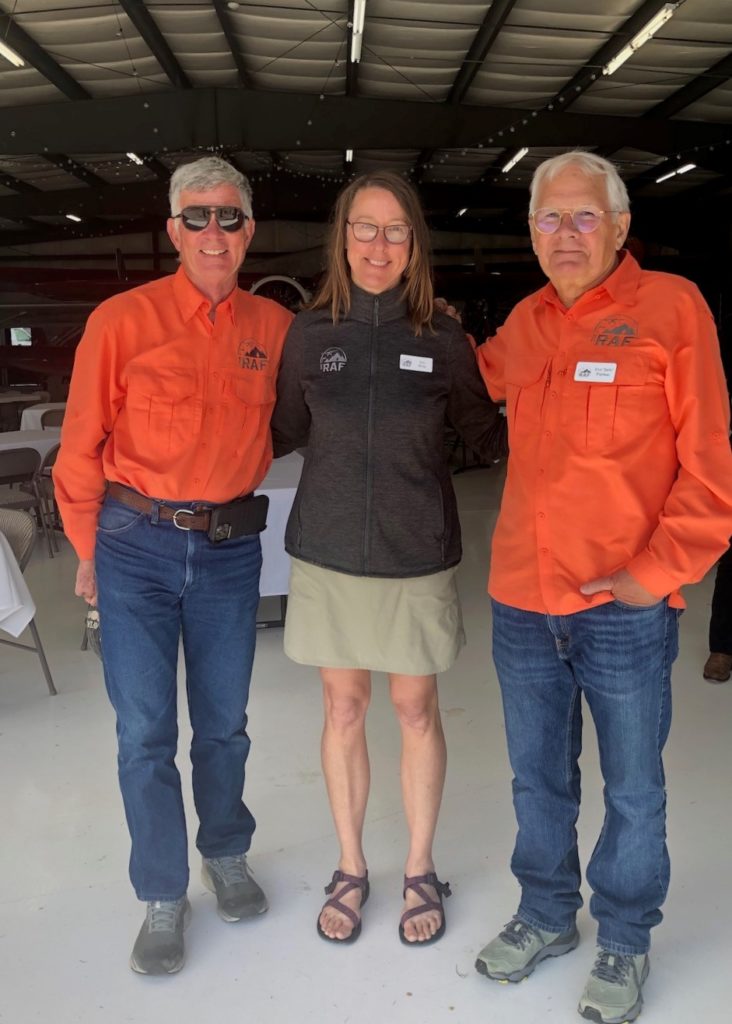 The typical nonprofit functions with a hierarchy of paid staff, where the RAF has just a couple of paid positions. "RAF volunteers handle tasks such as social media, photography, website work, grant research, and graphic design," White said. State Liaisons are the contact points in their respective states, assisted by a cluster of Ambassadors, all of whom represent the RAF at aviation events. Vice Presidents of Appreciation serve in another "key" volunteer for the RAF, writing thank you notes to supporters.
"I am honored to serve in such a vital role for the RAF," Erin said. "It is truly fantastic to be a part of a nonprofit organization with such dedicated volunteers."
The varied connections and talents of volunteers has brought about alliances and cooperative agreements with state pilot organizations, aviation departments, the National Park Service, US Forest Service, and the Bureau of Land Management. The partnership with The Nature Conservancy began with the development of a new airstrip, Trigger Gap, along the Kings River in Arkansas. As RAF volunteers helped build a pavilion there, RAF Chairman John McKenna observed, "What we really built was not just a pavilion, but a community."
Volunteer Jay PerryCook of Gig Harbor, WA said, "I discovered the RAF while searching online for fun places to fly and camp." He invested over a week helping install the roof on the Ryan Barn. "I met some wonderful people, slept in my tent and ate some great food! What more can a builder who flies and likes to camp in the woods ask for?"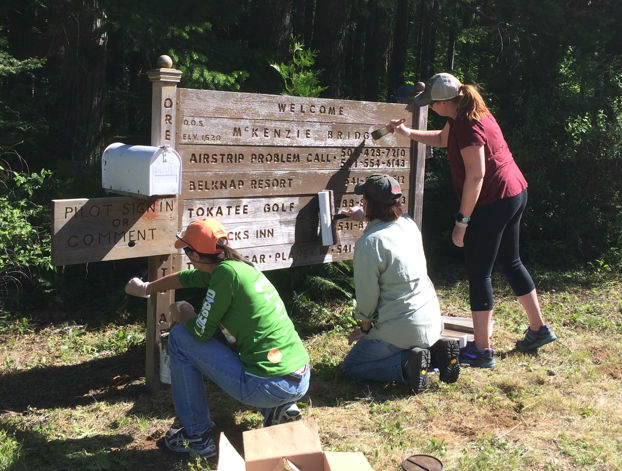 Volunteer Lynn Mareth of Montana says, "it's amazing how the RAF has grown. It's really exciting to see how it all started, where we are now, and to envision where we are going in the future."
So, why do we do this? See this 14-minute video that brings some of these emotions into focus.

The RAF is currently looking for more VPs of Appreciation to join our team, and has other volunteer positions available as well! Please visit our volunteer page for more information.
Submitted on June 30, 2022