STEVE "SJ" JOHNSON JOINS RAF BOARD
Steve "sj" Johnson came to aviation from an unusual direction. Fear of flying on commercial airliners led him to confront the fear and start taking flying lessons in 1997. A rocky start – including an accident as a low-time pilot – fueled his determination to learn all he could about flying. Now a 4500+ hour pilot, Gold Seal flight instructor, dedicated advocate of aviation and aviation safety, those days seem very long ago.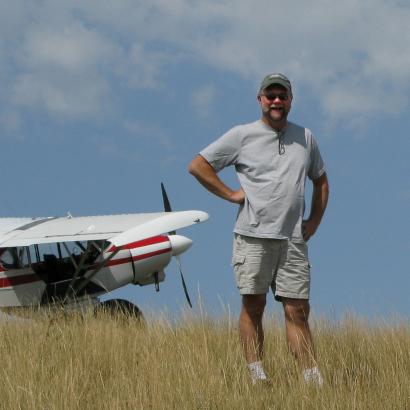 In 2000, Steve bought his first Super Cub. He started SuperCub.Org, a website for Super Cub and backcountry aviation enthusiasts which continues to grow. Website members focused Steve's passion for aviation into a vehicle to enhance access to some of the most beautiful parts of our country. Steve strongly believes that through proper introduction and education, we can help others understand why backcountry aviation is a viable, valuable, and safe combination – and a whole lot of fun.
By day, Steve is a Technology Manager for a large commercial printing company in Kansas City. His main passions are teaching tailwheel and off-pavement flying, building communities and relationships through technology and other means, and his family: wife Laura, also a pilot, and son Billy.
"It is truly flattering and humbling to be asked to be a part of the RAF leadership team. I believe this group is doing more for the kind of flying and recreation we love than any other," Steve said.
Submitted July 16, 2013.