STOL TIPS SEMINAR, TULLAHOMA, TN
The Art and Science of Operating Safely in Short Environments
The Beechcraft Heritage Museum in Tullahoma, TN hosted the RAF two-day seminar June 18-19 focused on operating aircraft in short environments. RAF Georgia Liaison Eric Davis organized the event "for anyone who desires to learn how to operate safely in short environments but believes they lack the right aircraft for the mission."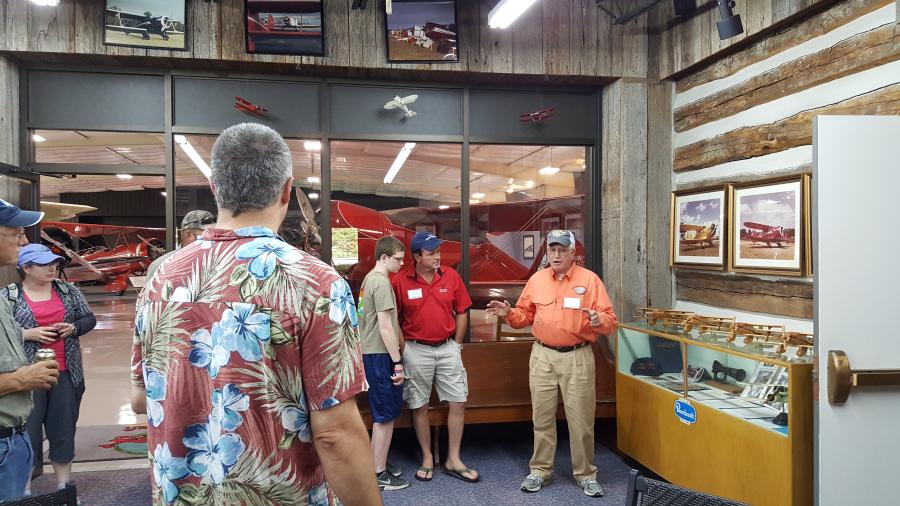 RAF New Hampshire Liaison John Meade participated and said, "What a fantastic place here at the Beechcraft Museum. Eric and the museum staff fed us and treated us to tours of this beautiful place. Stagger wings galore as well as the most highly polished Twin Beech 18."
Beginning with the Backcountry Aviation's STOL Tips Youtube series, produced independently by RAF Colorado Liaison Patrick Romano, the seminar shifted focus to aircraft types that folks don't usually consider STOL capable such as the Beech Bonanza or Cessna 182. "This seminar caters to the flatlander pilot with a tricycle-gear aircraft who wants to access and explore all that recreational airstrips have to offer," Eric explained.
Instructors Patrick Romano, Dave Dunteman, and Ken Wittekiend presented five hours of ground school on Saturday, then on Sunday flew with pilots as they put their new knowledge into practice on KTHA's 2700' turf runway. John Meade added, "I got my turn in the air with Patrick and it was unbelievably great training."
One participant wrote, "Great thanks to Patrick, Dave, and Ken for the instruction. Also great hospitality from Charles Parish at the Beechcraft Heritage Museum."
They're planning to do it again next year, so definitely watch the RAF calendar, it will fill quickly next time!
Submitted on June 23, 2016.