SUCCESSFUL UPPER MIDWEST AVIATION SYMPOSIUM IN NORTH DAKOTA
The RAF had a solid presence at the 2019 Upper Midwest Aviation Symposium, held March 3-5 in Bismarck, North Dakota. Four hundred people attended the event.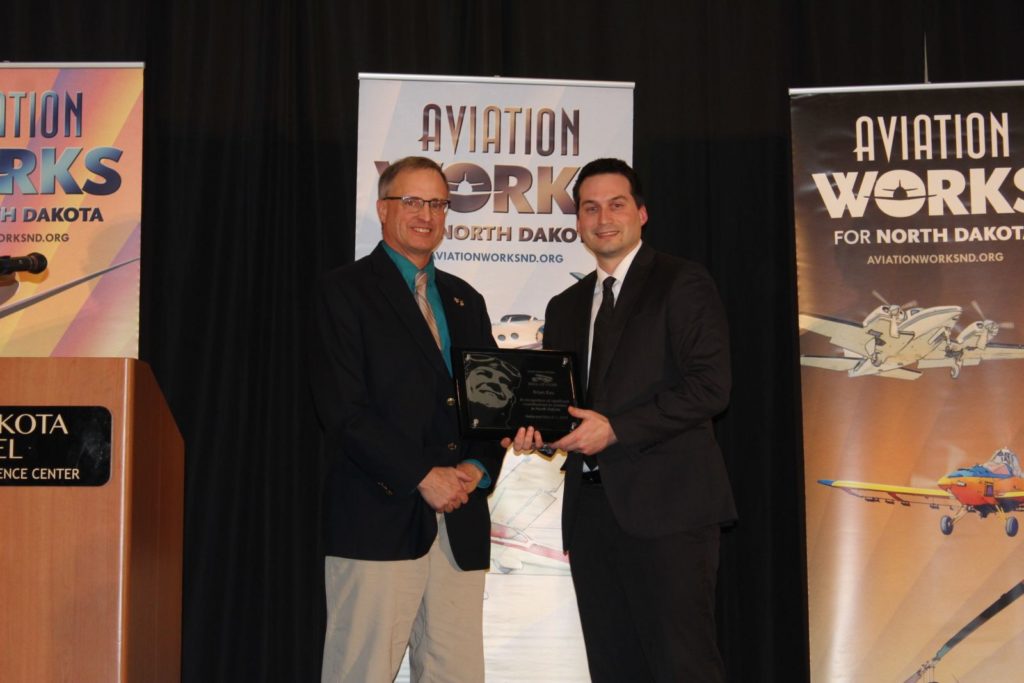 North Dakota State Liaison Brian Rau, Ambassador Jeff Faught and Ambassador Rick Mercil visited with attendees at an event booth shared with the Seaplane Pilots Association. The three also gave a one-hour classroom presentation about the RAF that included good audience participation. To cap off the Symposium, an awards banquet was held Tuesday night, with the highlight of our own Brian Rau being inducted into the North Dakota Aviation Hall of Fame.
Brian earned his private pilot license in 1975 and his commercial in 1979. After earning a degree in agronomy, he returned to his family farm. Brian established Medina Flying Service, and has been involved in agricultural aviation at all levels – grower, local, state, regional, and national. His passion for sustaining and growing the industry through technology and education while ensuring safety for all involved has helped him become well known as a leader within the industry.
A big congratulations goes out to Brian and our Ambassador team in North Dakota for a successful event.
Submitted on March 7, 2019