SULLIVAN LAKE ANNUAL CLEANUP AND POTLUCK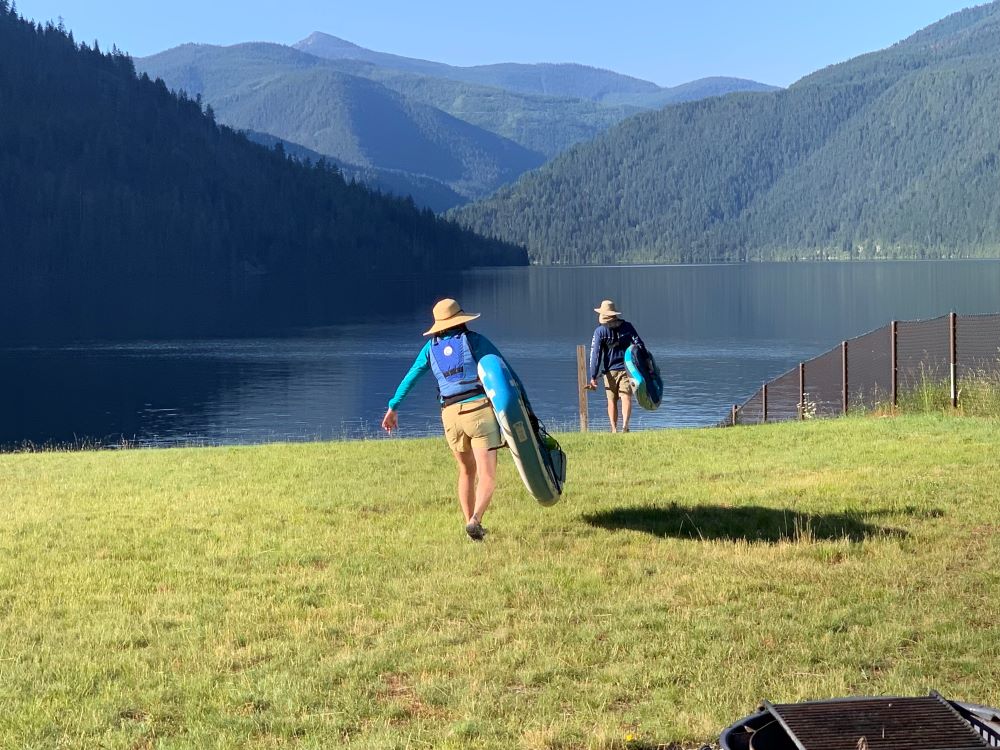 "Enough work has been completed in past years that this year was pretty light," RAF Washington State Liaison Dave Whitelaw said of the tasks scheduled at Sullivan Lake state airport, 09S. A group of about a dozen volunteers arrived early on the July 15-17 weekend and joined Washington State DOT Airport Manager Paul Wolf on the work. They removed small trees in the approach end of Runway 16, replaced damaged reflectors and did general clean up. Wolf planned to close the runway following the weekend for a few hours to mitigate ground squirrel evidence and weeds.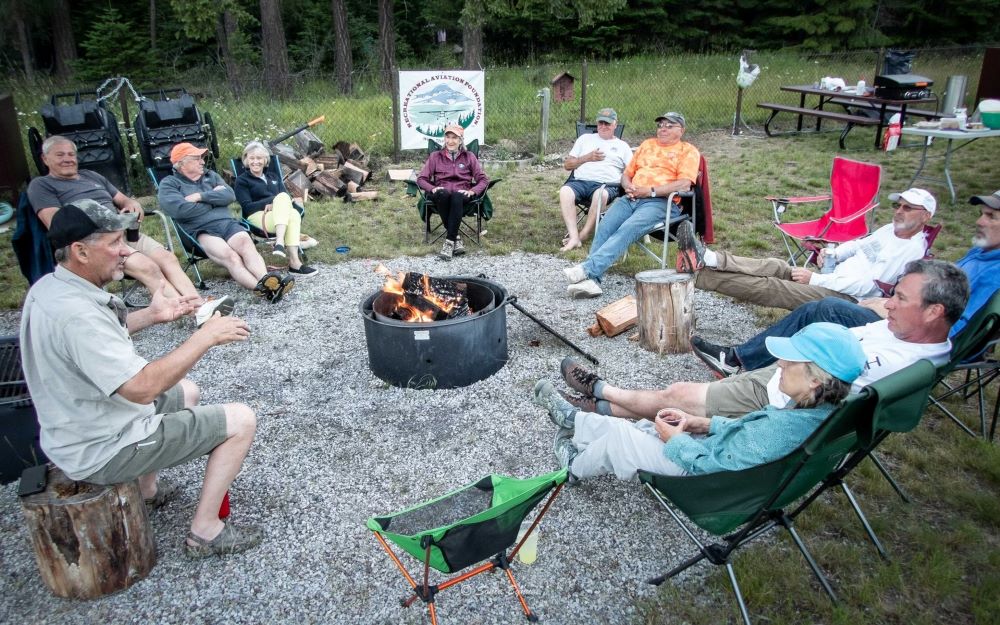 Whitelaw and his brother John sacrificed flying in to haul all the cooking equipment and supplies in a pickup. They provided a 'Milk Can Cooker' dinner, consisting of a variety of grilled sausages and boiled vegetables Saturday night. Guests brought salads and desserts and no one went away hungry. Wolf stayed for the meal and campfire and answered questions about other state recreational airports, and complimented the RAF and the local chapter of Washington Pilots Association for successful cooperation with WSDOT.
Sullivan Lake is near Metaline Falls, in the northeast corner of Washington State in the Colville National Forest, and the shoreline of the 1,290-acre lake has no structures other than East and West Sullivan Lake Campgrounds – adjacent to the airport – and Noisy Creek Campground at the far (south) end of the lake.
The warm weather made the 312-ft deep pristine lake very appealing, and folks cooled off in the chilly water while some stayed dry paddleboarding.
See the Airfield Guide for more information.
Submitted on July 29, 2022.