SULLIVAN LAKE FLY IN AND WORK PARTY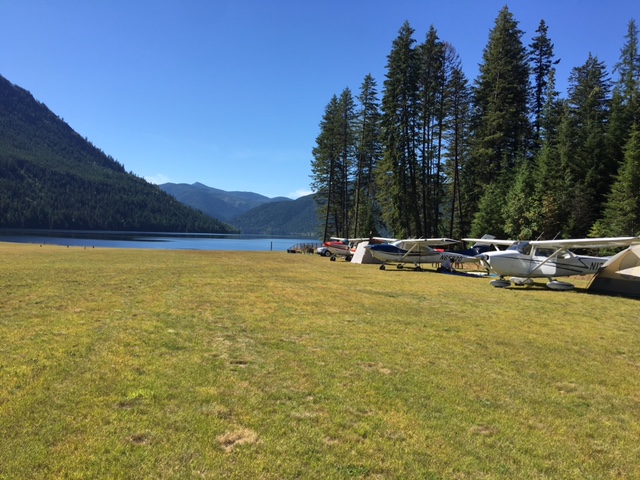 What could be better than the option to land "wet" or "dry"? The weekend of August 19th, at Sullivan Lake, WA (09S), just south of the Canadian border, gave pilots that option. Some came on floats, some on wheels. Few sites offer the opportunity to land on either – Sullivan Lake is one of those places. Over 25 airplanes landed at Sullivan Lake, for the weekend. And that's not all. The 8.5 mile hike around the lake followed by a turn on the rope swing terminating in a refreshing swim is a must. Mountain biking, fishing, working on the airstrip or just sitting relaxing in your lawn chair watching planes come and go provided something for everyone! And to top it off Greg Corrado from WA Seaplanes and Bob Kay RAF WA State Liaison cooked steaks, corn on the cob, and camp beans for everyone on Sat. night. There were salads and desserts with an exchange of good recipes and plenty to eat.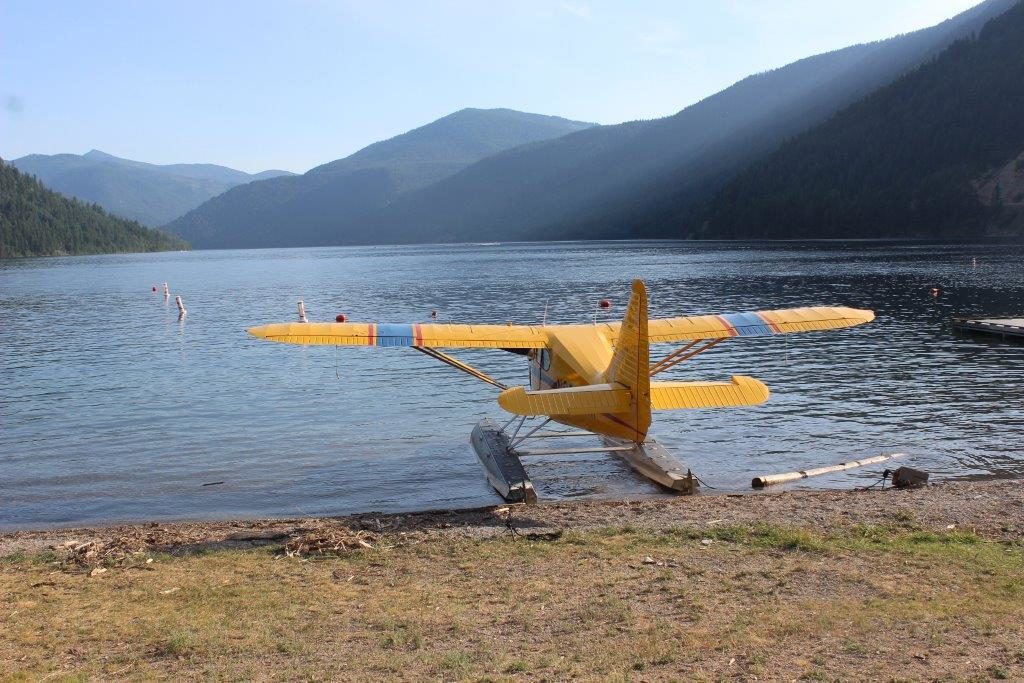 It was nice to visit with Paul Wolfe, the WA DOT manager of this airport and 15 other WA State supported airports, some on private land, some on BLM and USFS land, and some on city municipal land. Paul realizes how important these airstrips are, and what needs to be done to keep them open; and hopefully build more. Bob Kay has done a great job of building that relationship with Paul.
Thank you to everyone who participated in the event we look forward to the next time we get together.
Submitted on August 23, 2011.