SULLIVAN LAKE FLY IN & WORK PARTY
Beautiful Sullivan Lake in the northeast corner of Washington State (09S) was the site of another perfect weekend fly-in Aug. 15-16. Affectionately dubbed the "Gopher Gaggle" in years past by the late Bob Kay, it's the annual work weekend, coordinated by the RAF and Washington State Dep't of Transportation WSDOT. Folks flew in to help WSDOT staffers perform maintenance, noting that each year the airfield needs fewer repairs.
At noon on Saturday, the entire group of WSDOT attendees, pilot volunteers and guests assembled at the main fire pit to commemorate Bob, who served as the RAF Washington State Liaison until his sudden death in March.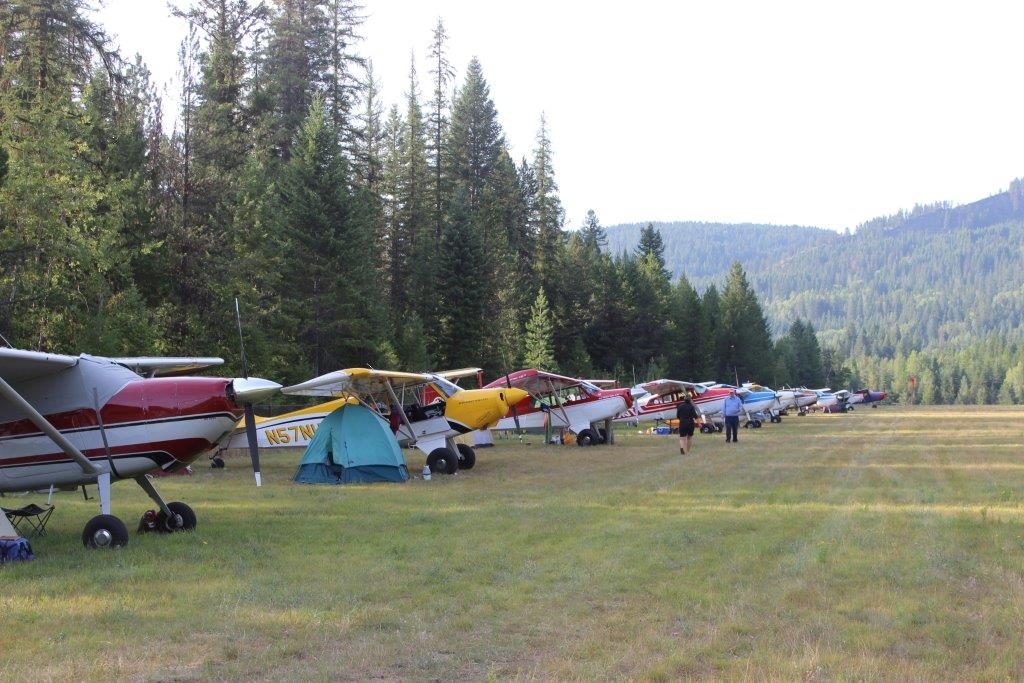 Tristan Atkins, WSDOT Director of Aviation and Paul Wolf, WSDOT Airports Manager unveiled a bronze plaque dedicated to Bob and all his efforts on behalf of Washington State airport preservation. As Jo Schumacher stood to accept the honor in Bob's stead, the men announced it would be mounted on a special kiosk at Sullivan Lake.
Dave Whitelaw of Grand Coulee Dam, in Okanogan County, has accepted the position of RAF Washington State Liaison, saying, "Bob's passing was a huge loss for everyone. He is irreplaceable. He did such a great job for the RAF, I was fortunate to be able to work beside him for the last couple years. There is no way I can replace him or 'fill his shoes' — I only hope to able to represent the RAF as well as he did."
Nearly 50 RAF donors and supporters enjoyed steaks and fresh corn thanks to the campfire cooking skills of Dave Whitelaw and his brother John. Guests contributed a huge array of potluck salads. RAF board member/treasurer Tim Clifford entertained with his guitar until past dark.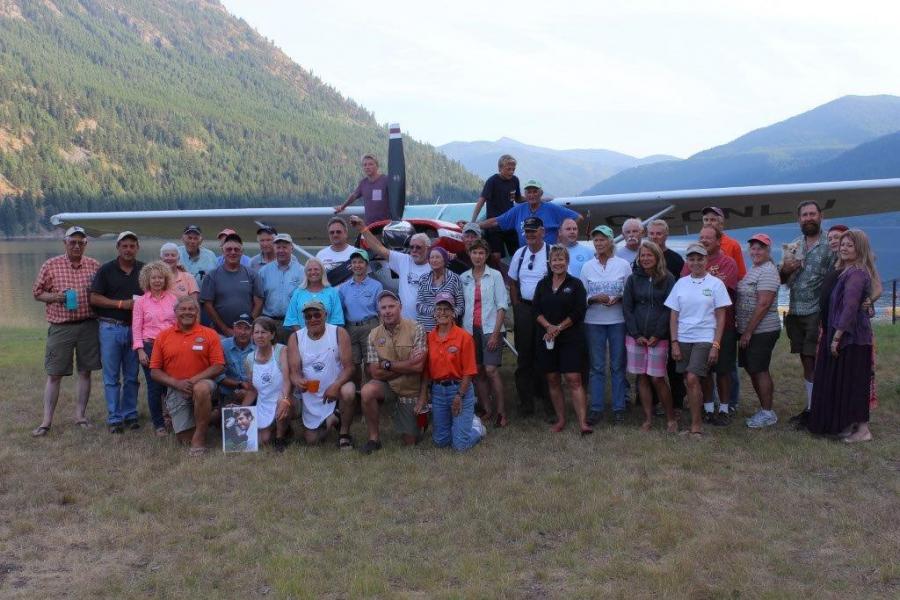 Submitted on August 18, 2014.