SULLIVAN LAKE THROUGH FLORIDIANS' EYES
We'd heard glowing reports about Sullivan Lake State Airport (09S), which is nestled next to a serene lake in northeast Washington. We also heard how much pride and hard work the RAF, WPA and the state's Aviation Department had put into the airfield. So when we Floridians had a chance to fly to the state, we included the RAF gathering hosted by Washington State Liaison Dave Whitelaw and his brother John.
The RAF-sponsored weekend was a rich mixture of experiences for us: a work party that included restoring picnic tables, Mother Nature's night-time lightning shows and fire-hose showers that had us giving thanks for our watertight tent, and the Whitelaw's unparalleled hospitality with wild salmon, fresh corn and our first true pig roast with the whole animal rotating on the spit.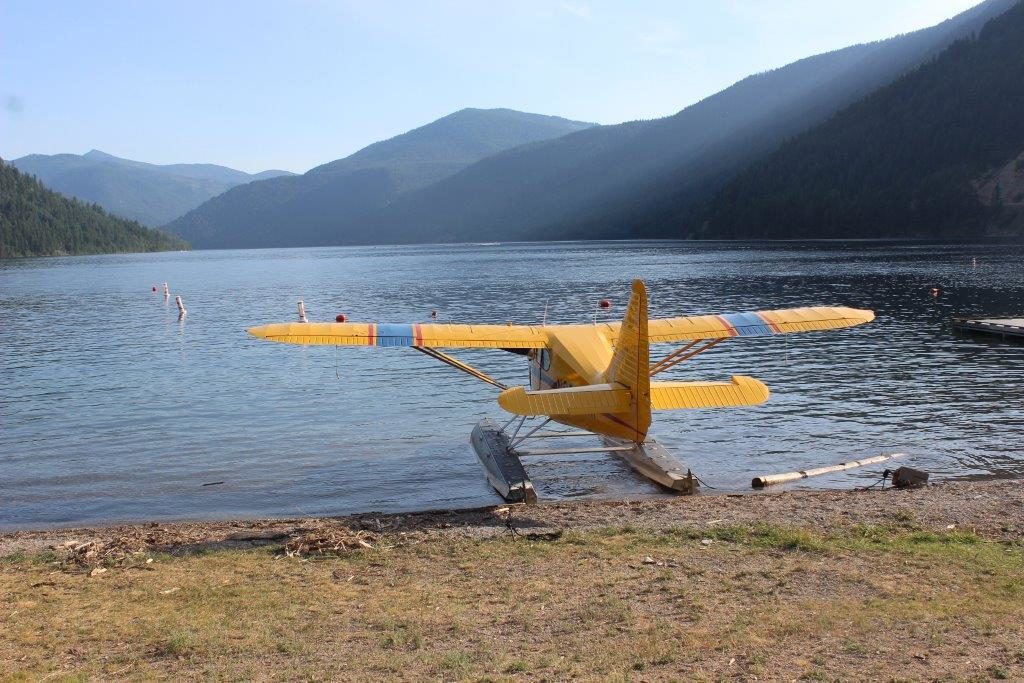 We also learned why so many good things happen at Washington's recreational airstrips. In two words: Paul Wolf. Paul is WSDOT Airport Manager and Construction Project Manager. His stewardship of Sullivan Lake Airport is evident. Along with work party supervision, Paul was there to share Sullivan Lake's impressive Master Plan with everyone. He displayed plan layouts and encouraged us to offer feedback, what the priorities should be and how to improve safety. We learned how complex the ingredients are in a safe and successful recreational airstrip; and how much difference a dedicated public servant can make.
Mike Perkins, RAF board member, braved the smoke to fly in and offer updates, thanks and tackle unwanted tree saplings. By mid-day Sunday, we were grubby, tired, happy, and looking forward to another Sullivan Lake visit.
Submitted on August 18, 2015.