Its springtime and time once again for Sun 'n Fun!. The RAF will be there in Lakeland, FL again but don't come looking for us at our old "on-the-pavement" location, we've moved to the woods, lakeside, under live oak trees draped with Spanish moss – that's where we belong and that's where you'll find us; out by the campground at the RAF Fire Hub.
Each day our activities start at 6:30 AM; we'll be fire side with piping hot coffee and what we promise are the best donuts you have ever tasted
Throughout the day, stop by and take a break in the shade. You'll meet RAF board members, state liaisons and other friends and members. It's a great time to catch up on all that is going on; we've got recreational airstrip destinations opening up across the country, plenty of activities planned for your summer flying and lots of other exciting news to share.
For some fun we'll be holding a tent pitching competition throughout the day, we're calling the RAF Tent Rodeo. As a couple, team or by yourself, pitch a tent you've never seen, in the fastest time and win one of the daily prizes. you'll also be registered for the week's-end grand prize drawing.
In the evening we'll build the fire and provide the best place to relax and spend time with friends old and new. Musicians, bring your instrument and we'll play music and sing songs into the night.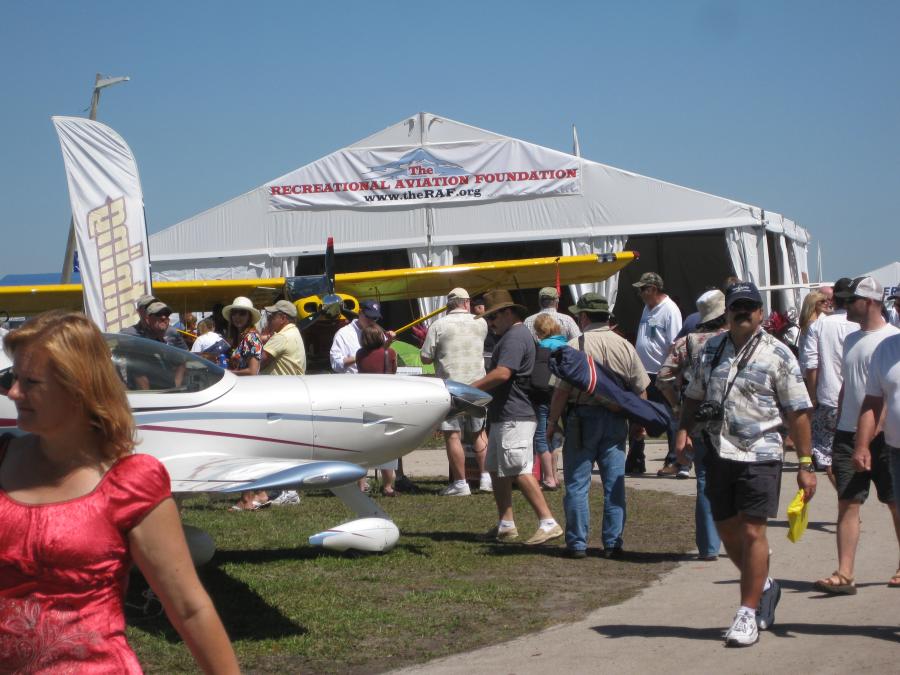 The annual RAF member's appreciation dinner is Thursday evening 6:30 PM at the RAF Fire Hub. This event always brings together aviation industry leaders and friends from around the world.
This year we are doing a potato bake – we're serving up baked potatoes with all the toppings to create your own culinary masterpiece. Lemonade will be served, otherwise BYOB.
For your convenience, all during the week, we will be running a golf cart shuttle from the southwest end of the vendor display hangar "D" to and from the RAF Fire Hub.
We are looking forward to a great week; the weather is forecast to be perfect with cool days and chilly nights that will be just right for Fire Hub gatherings we can't wait to see you there.
Submitted on March 29, 2014.