SUNRISE VALLEY RANCH IN OREGON
Sunrise Valley Ranch is an 11,000 acre working cattle ranch located approximately 40 miles by air, or 85 miles by road, due east of Bend, Oregon. Nestled in a small valley surrounded by the Ochoco Mountains, the ranch is owned by Larry and Susan Fildes. Three generations of their extended family live on the ranch and work alongside Larry and Susan.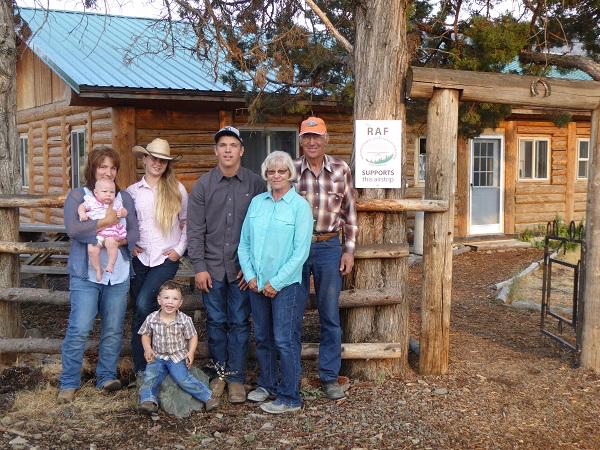 The Fildes family enjoys sharing the beauty and solitude of the Ochoco Mountains with visitors. To improve access to their remote ranch, the RAF helped the Fildes to plan and develop an airstrip. The RAF assistance included confirming suitability of the location and airstrip alignment, identifying approach and departure routes, reviewing the Oregon Recreational Use Statute, allaying the ranch's insurance company's concerns, developing a pilot's safety briefing, and preparing the FAA Forms for recording and charting the airstrip.
The 2,100 x 60-ft dirt airstrip was constructed with local pilot volunteer support and was opened to the public in the spring of 2017.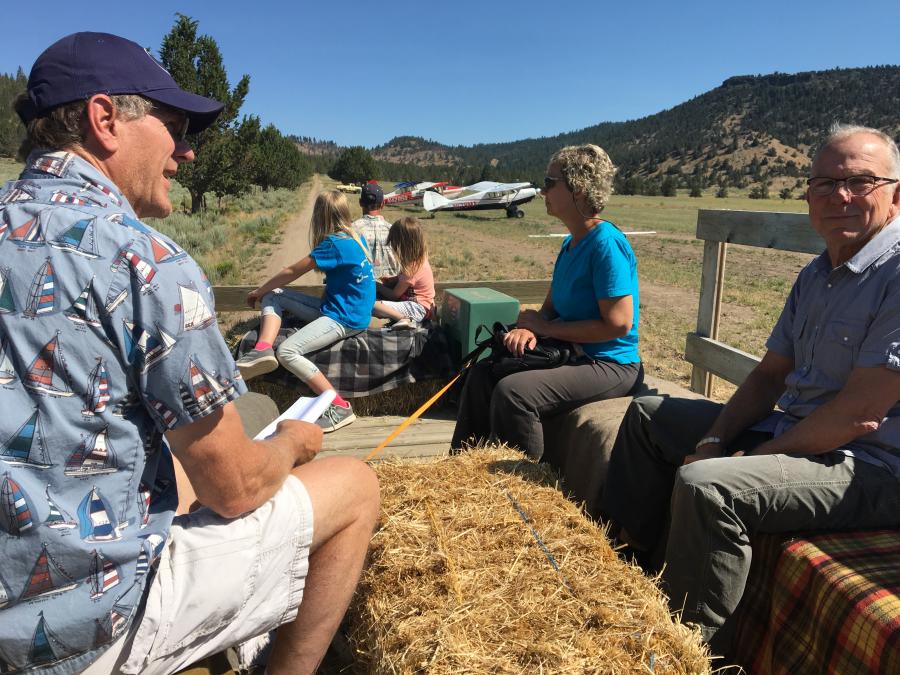 At an elevation of 4,400 feet, and surrounded on three sides by 6,400-ft mountains, the airstrip can be challenging on hot, windy days. Review of the safety briefing, and due consideration of pilot and aircraft capabilities, is essential before use.
Visitors to the ranch are welcome to camp adjacent to the airstrip, stay in the ranch's rustic lodge, or just stop in for a delicious family style meal. Local pilots have already made this a favorite destination for weekend breakfast and the dining area is often crowded, so be sure to call ahead. Activities available at the ranch include hiking, horseback riding, and mountain biking, or simply enjoying the peaceful environment.
Contact details:
541-477-3711
Email: sunrisevalleyranch@hotmail.com; facebook: https://www.facebook.com/Sunrise-Valley-Ranch-187822117996190/
Submitted on August 13, 2017.