The Keystone Connection, RAF's 2018 biennial educational conference began in State College, Pennsylvania May 17 and concluded May 19 after a weekend of education and networking opportunities for volunteers. RAF Secretary Alan Metzler and his family hosted the wrap-up barbecue in their pastoral Reedsville hangar. Education continued right up to the dinner bell, with presentations on survival gear, and how to create a safety briefing.
Coming from across the nation, State Liaisons, RAF Ambassadors and other key volunteers attended, with Oregon State Liaison Richard Mayes and his wife Sarah taking long-distance honors. Sarah serves as one of the RAF's VP's of Appreciation, as does Patricia Tyler who attended with her husband, RAF Vice President Jack Tyler. Volunteer Coordinator Erin White, National RUS Liaison John Nadeau, and all nine RAF directors were also there.
Thanks to arrangements made by RAF Director Todd Simmons, the Keystone attendees were treated to a fast paced kickoff presentation by legendary acrobatic performer Michael Goulian. Michael shared his "12 G" performance that has put him in first place in the Red Bull Air Race championships. Michael even demonstrated his version of a short field landing in his highly modified Edge 540 sponsored by Cirrus when video showed what it's like to land over the trees and between the grandstands on an auto race track at a recent Red Bull event.
Special guest speakers were AOPA's president Mark Baker and native Pennsylvanian Tom Haines, who is AOPA's Editor-In-Chief and anchor of AOPA's Live This Week.
Former undersecretary of Agriculture Robert Bonnie spoke candidly about the new Forest Service model of Public scoping and the importance of the RAF participating in the planning process to assure aviation is included.
The group was apprised of the development of the new Airfield Guide, a powerful interactive database for planning recreational flights.
Private airfield ownership was examined, focusing on ways to assist landowners who may be considering public access on their land.
In RAF tradition, there were Friday and Saturday activities for the spouses and companions of the conference-goers, led by Jill Metzler.
Several attendees pointed out the uniqueness of the RAF, in that it has not evolved into the common model of automation. "We're personal," one Liaison said. "Our donors are impressed that they receive not one, but repeated hand-written thank you notes, and communications that prove we care."
The "Wind Beneath Our Wings" award was presented to Publicity Liaison Carmine Mowbray. The award recognizes a person who puts forth extra effort to support the RAF mission. Previous recipients are Tricia McKenna, Brad Frederick and Ron Normandeau.
"The one thing that stands out in all of this is the people who represent the RAF, and what we accomplish together," Chairman John McKenna said.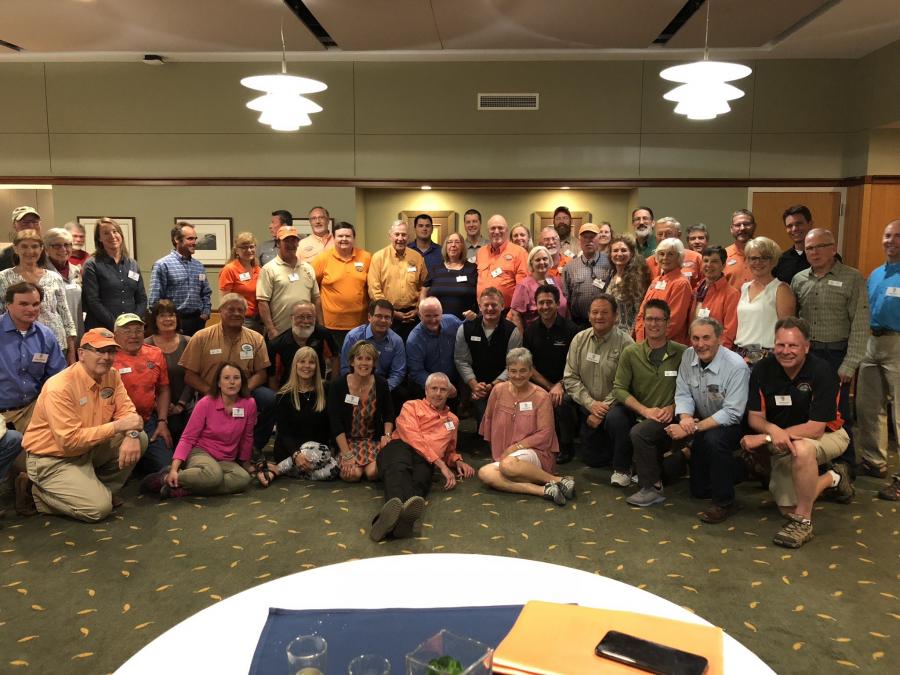 The RAF wishes to thank the generous industry sponsors who stepped up to help make this conference possible:
Avidyne Avionics
Burwell Enterprises
Cirrus Aircraft
CubCrafters
Data Network Group, Inc.
GE Aviation
General Aviation Manufacturers Association (GAMA)
Hartzell Propeller
Lycoming
Metzler Forest Products
McKenna Financial
Morse Insurance Agency
Piper Aircraft, Inc.
Redbird Flight Simulations
SuperCub.org
Wipaire, Inc.
Submitted on May 26, 2018