THE RAF AND GENERAL AVIATION MANUFACTURER'S ASSOC. (GAMA)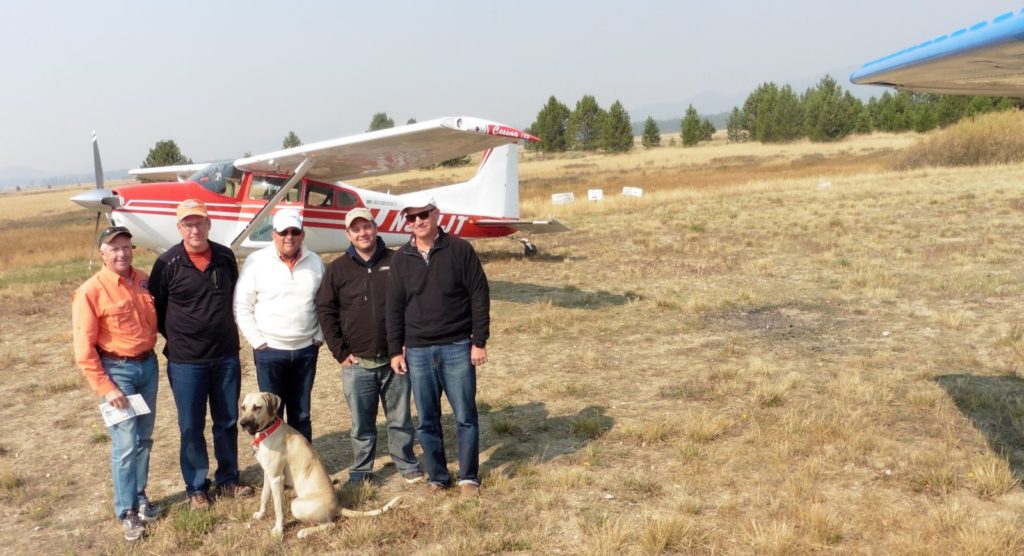 Our friends at General Aviation Manufacturer's Assoc. (GAMA) scheduled their annual Executive Board meeting in Boise. The RAF suggested members stay long enough to experience Idaho's fabulous backcountry with us.
On Thursday, the RAF organized a CFI session on backcountry technique. Five local instructors volunteered to fly throughout the weekend. Boise CFI Jim Hudson got everyone's attention with the fact that Idaho has the deepest canyon in North America. The GAMA group went flying afterward, each paired with an instructor, working on short-field techniques at area airports before the next day's flights into the backcountry. The evening ended with RAF's gourmet potato-bake.
Friday, the smoke lifted for us to fly to the beautifully-maintained Garden Valley for continental breakfast hosted by the RAF. The group then took off into the Sawtooths for some real mountain flying. Saturday, nearly everyone continued exploring Idaho's backcountry; RAF pilots ferried GAMA executives back to Boise for their commercial flights home.
We met at Redfish Lake Lodge, where Joe Brown of Hartzell Propeller and chairman of the executive board commented on the success of the week. Joe, GAMA/RAF's Pete Bunce and RAF's Bill McGlynn and John McKenna offered toasts to the highlights and the folks who made it happen. Bill thanked us for "showing these guys why we're so passionate about these airstrips." John reminded us that thanks to the RAF, there are a couple dozen more recreational strips on our charts across the USA than there were ten years ago.
Those who'd arrived not aware of the RAF, departed with a clear understanding of our mission. "Each and every one of the GAMA members spoke to the fact that it was one of the best and most memorable flying adventures they had ever had," Bill said.
Submitted on August 26, 2016.