YOUR ANNUAL LETTER FROM THE RAF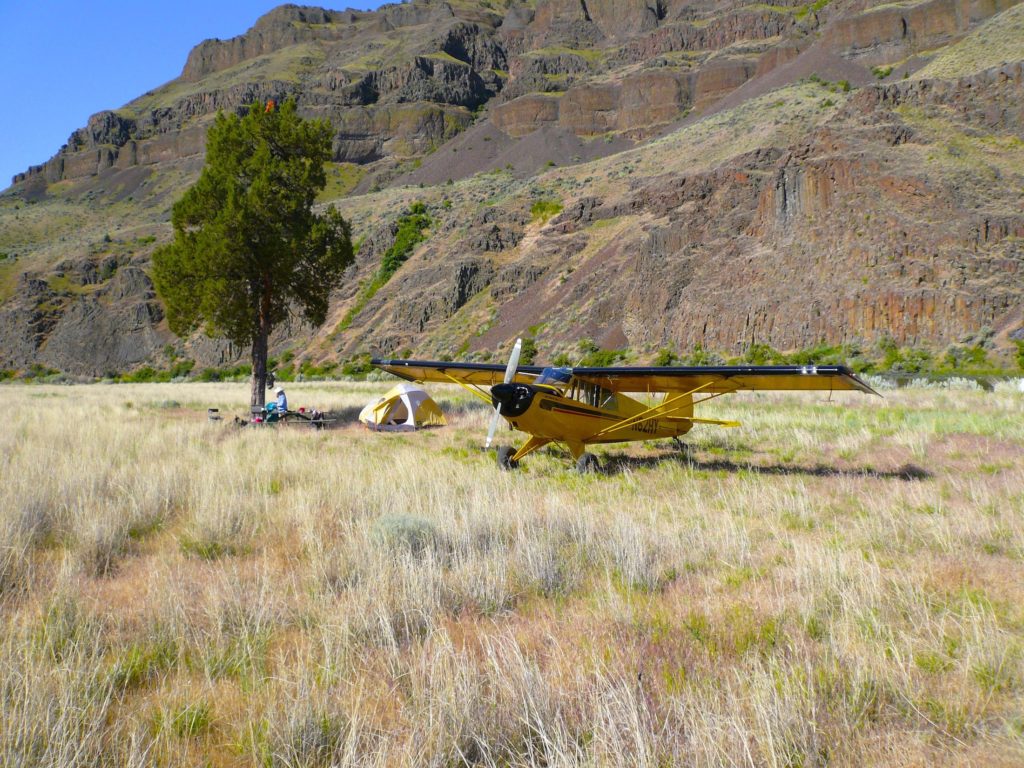 "I'll have what she's having!"
You may recall that famous line from the movie When Harry Met Sally. In a funny way it characterizes the RAF. We are the group that others look to, wanting what we are having. We're having fun, we're getting stuff done and we're doing it with a nearly all volunteer crew of people.
Let me share with you some of the things we've accomplished with your participation this past year:
Secured $750,000 of US Forest Service funding for backcountry airstrip maintenance – Our third consecutive year obtaining these funds!
New pilot shelter at Del Norte, CO
More improvements to North Fox Island, MI
Another new airstrip in Oregon: Wild Billy Lake
Airfield renovation at Allenholm, VT
New campsites and outhouse at Bowstring, MN
Solar powered USB hookups and campground improvements at Parlin, NH
Pilot shelter, picnic tables and bicycles at Cornucopia, WI
Airfield improvements at Blackwater, FL
Renewed agreement with The Nature Conservancy in Arkansas for Trigger Gap
Joined the Hells Canyon Recreation Collaborative Administrative Support team
Attained permanent public access for Chicken Strip in Saline Valley, Death Valley National Park
Upgrades to Ryan Field, our signature property
Continued positive advocacy at the national and state policy level.
When other organizations view the RAF, envy might be an appropriate word to describe their reaction. We are known for our strong volunteer culture and smiles on those faces. Since our inception 16 years ago, nearly 10,000 folks have joined the RAF movement from across this country and beyond, working together getting stuff done. Our volunteers don't seek recognition, just results.
Others wonder, How do we do it?
Our goals are many, and people continue to step up with the skills needed to be even more effective going forward. However, just as we have requested your help in the past, we are doing so again. Yes, we get a lot done for little to nothing. But there's no easy way to move the RAF mission forward without your tax-deductible financial help. With that help we dig in. For those of you who have been out front on our behalf we say a large thank you. For those of you who have simply been there watching and are yet to get involved or contribute, I only have one question. Why not? We think we do important work, and every day that goes by without you, your dollars or time, is a lost opportunity to fulfill our goals.
Here is the easiest way to give: visit the donation page on our website.
You may also send a check made out to "Recreational Aviation Foundation" to:
Recreational Aviation Foundation
1711 W College St
Bozeman, MT 59715
So back to that movie. We are hopeful you will help us have more of "what she's having." More opportunities to partner with those who now look to us for help and trust our judgment. More places to go, better recreational opportunities when we arrive, and more people able to enjoy the results of this thing we call the RAF.
Sincerely,
John McKenna, Chairman
Photo credit: Janette Riley
Submitted on December 27, 2019