Vice President of Appreciation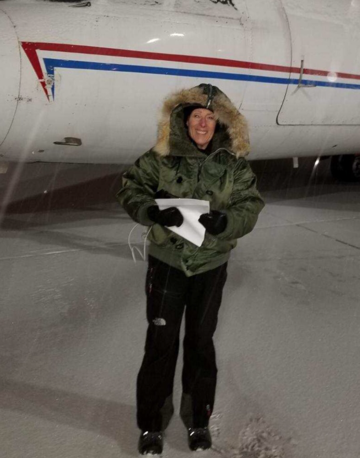 Toni Wright gave up milking cows for a faster-paced profession in flying.
At age 53, her major career change began with a commercial rating and aerial photography for the US Soil Conservation Service. Her first part 135 job was with Exec Air in Montana flying checks across the state. "Fourteen takeoffs and landings per day, single pilot IFR – They took a leap of faith and hired me!"
She earned her CFII at KSLC, hauled aerial freight, flew pipeline patrol across Texas, and flew two seasons up and down the Oregon coast spotting fish. She flew UPS freight out of KDEN, adding, "Last but not least, I flew international on-demand cargo in a Falcon jet, a huge difference from scheduled flight."
As a competitive triathlete for many years, "I took a second mortgage on my house to buy a Citabria," Toni says, and turned her passion toward crop spraying and aerobatics.
She and her husband Larry live in Wyoming, and have always had a tailwheel aircraft modified for backcountry flying. She is as comfortable in the backcountry as anywhere, as she hiked the 567 mile Colorado Trail from Denver to Durango, living out of her backpack for 30 days.
"I found out about the RAF from a Colorado pilot at a fly-in breakfast," she says. Toni has already logged over 8,000 hours, pretty impressive for a second career following the home-bound lifestyle of a dairy!