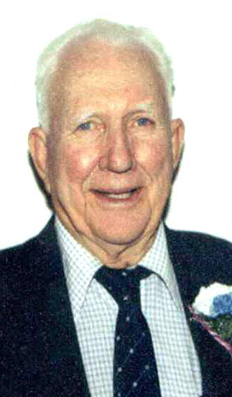 Tuck Barrett, an aviation legend in MT and, strong supporter of your Recreational Aviation Foundation took off westbound recently leaving behind a rich aviation legacy. Professional pilot, rancher, past president of the Flying Farmers as well as the Montana Pilots Association, he was as well known for his sense of humor as his backcountry airman ship. As profiled by Carmine Mowbray in the September 2007 RAF News and Action Newsletter, a radio exchange between Tuck and the Great Falls approach frequency nicely illustrated the former when Tuck called in 30 miles out, giving his N-number and position. The GTF controller asked "Is this the Centurion?" (Tuck owned one). "Nope," Tuck replied, "I'm just pushin ninety."
Marjorie Johnson, Tuck's daughter, recently sent a generous donation to the RAF in her father's name. In an accompanying note, she stated how much Tuck had enjoyed RAF fly-ins and the importance of the work of your RAF in preserving these important airstrips.
Many thanks to you Marjorie, and many thanks to you, Tuck. Tailwinds to you; know that we will keep up the work in your absence.
Visit "Planned Giving" on this site. Like Tuck, we all can make a difference.
Submitted on November 16, 2011.