TWO HEARTED CELEBRATES SUCCESSFUL RE-OPENING; REWARDS ROCKHOUNDS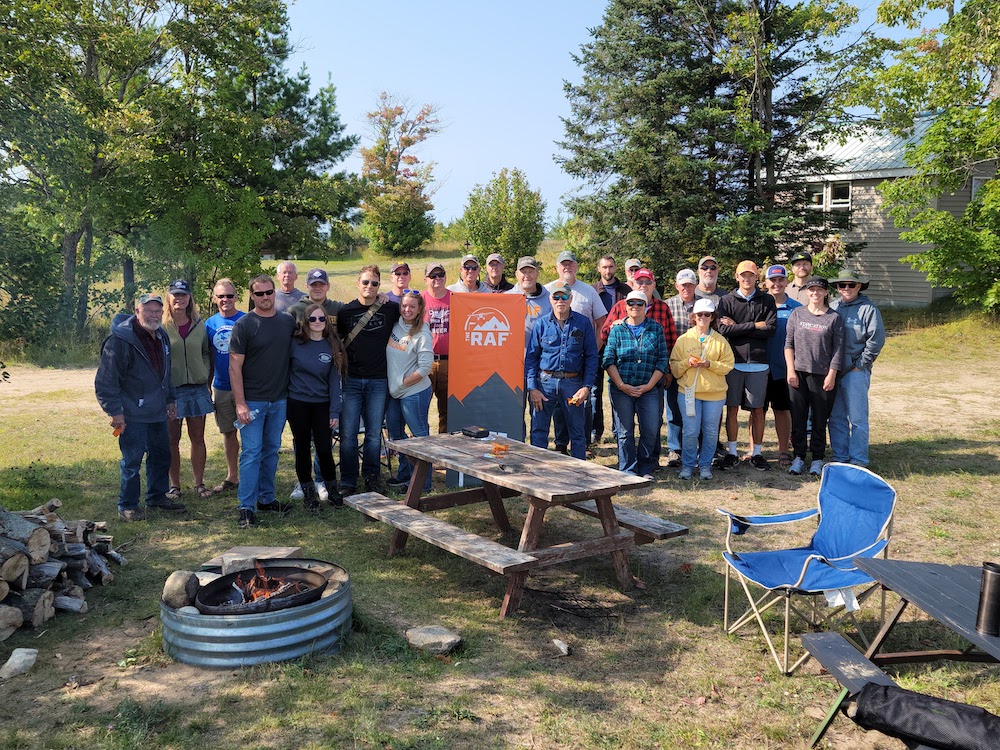 On August 26, a celebration was held at Two Hearted (6Y5) in Michigan to acknowledge the airfield's reopening, and to thank everyone involved for their help. Volunteers' efforts were appreciated and Richard and Kathy Robinson of Rainbow Lodge were acknowledged for their kind hospitality. "If not for them, this could not have happened. We cannot thank everyone enough for all that was accomplished by this huge volunteer effort," former RAF Liaison Brad Frederick said.
Last October, thanks to an RAF grant and RAF supporter Jeff Littmann's substantial matching donation, volunteers coordinated by Frederick and current Liaison General Grant worked to re-open the overgrown airfield. In spite of cold weather, the crew made the three and-a-half hour drive to haul in a large bucket loader, road grader, skid loader, roller/compactor, and straw chopper to the site. Mike Hintz brought up his fifth wheel camper for the volunteers to use as jobsite headquarters. They re-graded uneven areas, brought in topsoil and compacted and seeded it. The State then inspected and re-opened the field. After allowing the new grass seed to take root, Two Hearted Airstrip is now in suitable condition for use.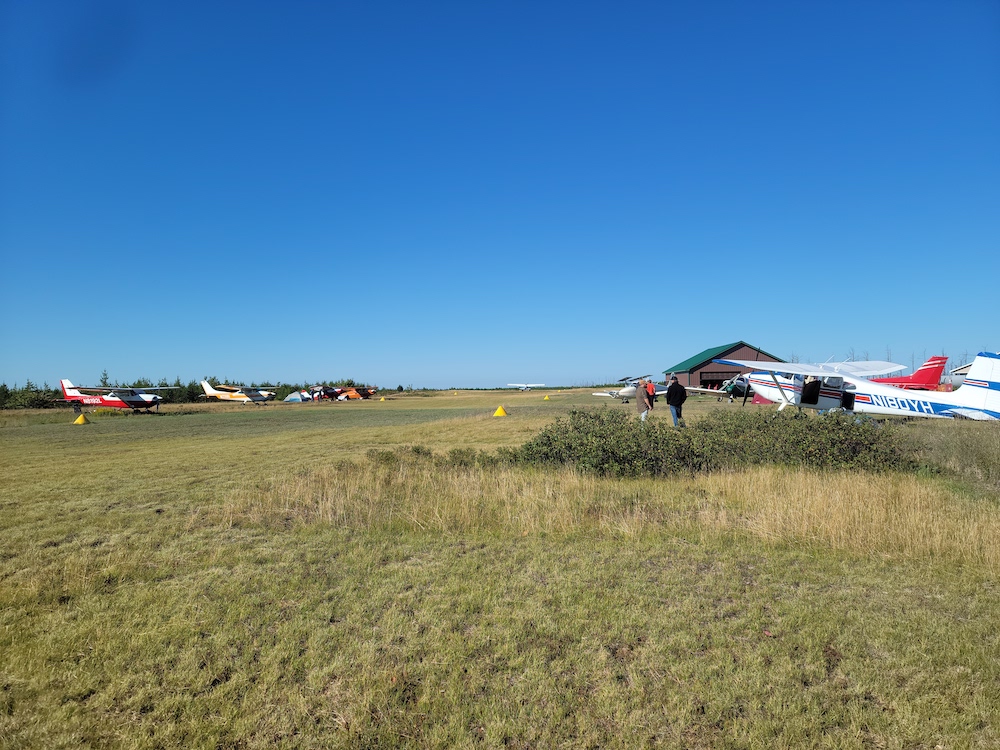 Grant reports 36 folks in 21 aircraft and groups in vehicles arrived at the August 26 celebration. "Nearly a third of those attending were there for the first time," Grant observed. They enjoyed a campfire ceremony, hiked trails, picked Michigan's famous wild blueberries, and hunted for agates during the day, and Yooperlites in the dark. Residents of the UP are fondly called "Yoopers" and this local stone – rich with fluorescent sodalite – was so dubbed.
The group enjoyed lamb kabobs, steak, kielbasa, and hot dogs. A small group flew to the Grand Marais sand dunes and back. "Those who stayed up late were treated to bright stars, and a clear view of the Milky Way and the Northern Lights," Grant added.
Would a person need any more reasons to visit? Find Two Hearted in the Airfield Guide.
Find the Rainbow Lodge here.
Submitted September 15, 2023
Written by Carmine Mowbray