USFS, NMPA AND RAF ADD FEATURES AT NEGRITO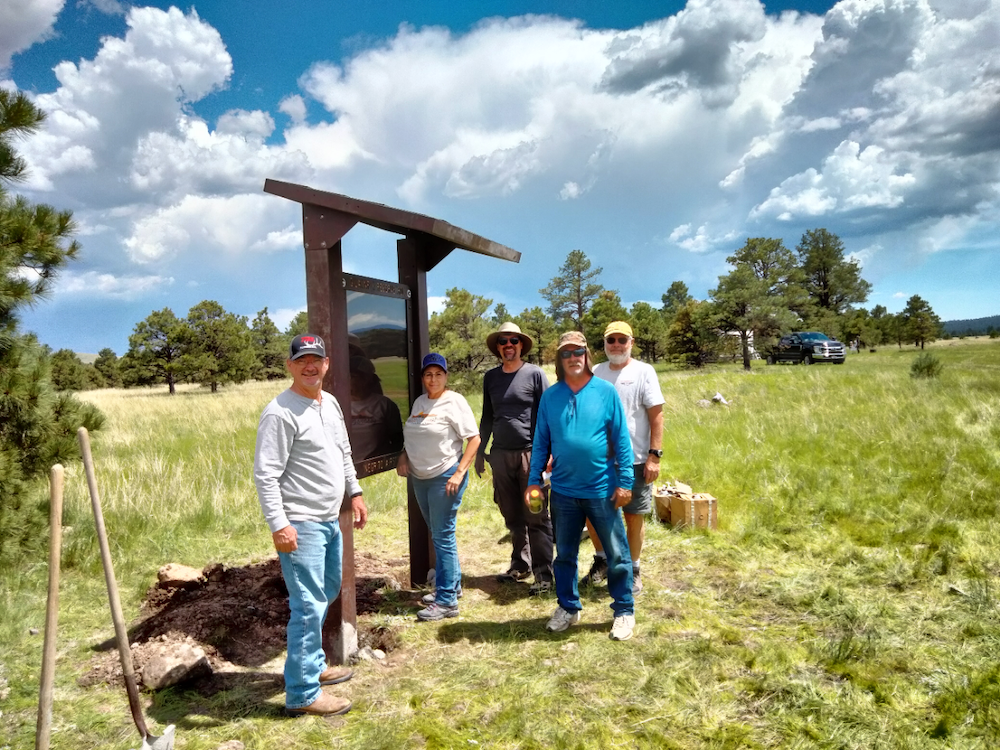 RAF New Mexico Liaison Ron Keller reports that volunteers from New Mexico Pilots Association, the RAF, and three US Forest Service Reserve District employees completed work at Negrito airstrip, 0NM7 in the Gila National Forest in mid July.
"Rainy weather chased us out a day early, but the work was mostly finished," Keller said. The group assembled and installed a new kiosk, and painted the outside of the vault toilet and a new shade structure that had just been installed by USFS employees.
"Last year, the Reserve Ranger District tapped into some of the Forest Service Backcountry Airstrip maintenance funding made possible by RAF efforts in Washington, D.C.," Keller pointed out. "The kiosk, shade structure, and a new picnic table were all purchased with that funding."
Keller said the next task will be stabilizing portions of the main runway by spreading gravel that's already on site at Negrito.
Prior permission is required for landing. Contact Gila Dispatch at 800-538-1644. For more information on Negrito, see the Airfield Guide.
Submitted on August 5, 2022.