VARIETY OF SPECIES SIGHTED AT MIGRATORY BIRD FLY-IN
RAF Illinois Liaison Mike Purpura reports that in spite of a fog delay at Havana 9I0 (Niner India Zero), those who flew in to experience this year's Migratory Bird-Fly-in and tour of Chautauqua Refuge on March 4 were well-rewarded.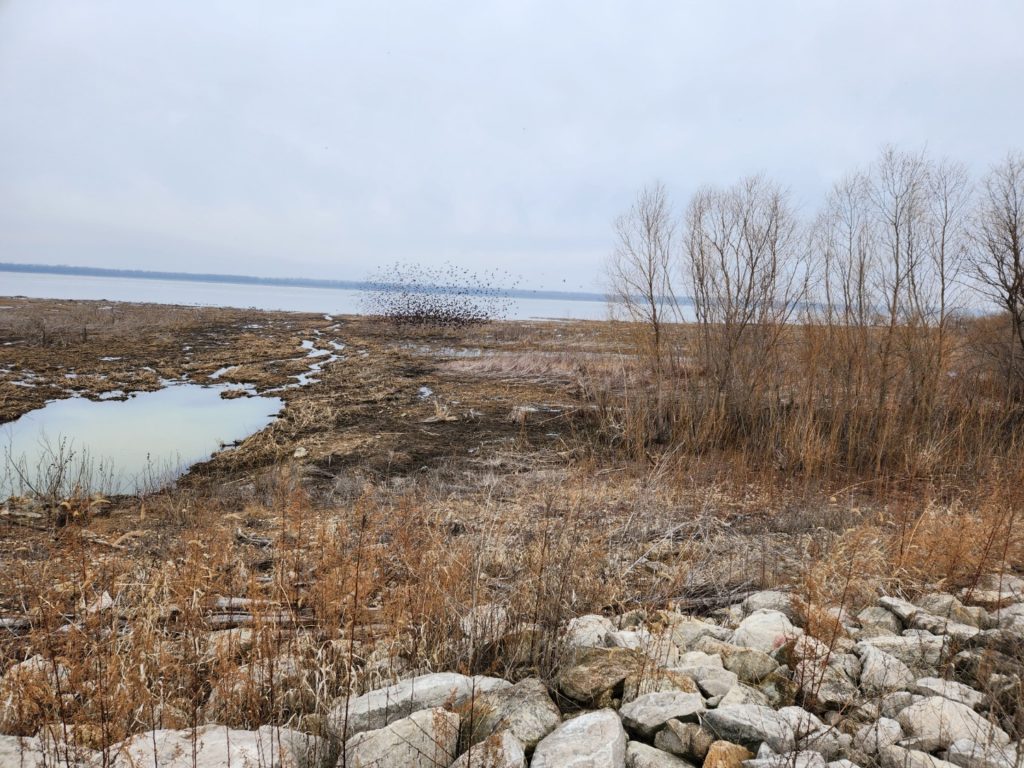 A handful of airplanes landed after the fog lifted including RAF Illinois Ambassador Dave Warner, and two groups drove in for the event. "The delayed start allowed everyone to enjoy more pancakes, sausage, coffee, and conversation. Bob Martin and EAA Chapter 1420 put on a great breakfast, sponsored in part by our friends at the Port Authority, sustaining everyone for the trip to the refuge," Purpura said.
The group arrived at the refuge headquarters and met Manager Curt McMural whose office is filled with mounted birds. He gave an overview of what to expect, and the history of the refuge, then gave a wonderful and highly informative tour. Pilots turned bird watchers, and were treated to views through 10-power binoculars of Buffel Heads, Teals, Mallards, Snow Geese, Swans, Coots and all the predators following this colorful flying food chain. Some visitors climbed a 120-ft fire tower for a special view.
Three hours later everyone was at Babe's diner enjoying good home cooked food. After lunch and goodbyes, the airplanes lifted off into sunny skies.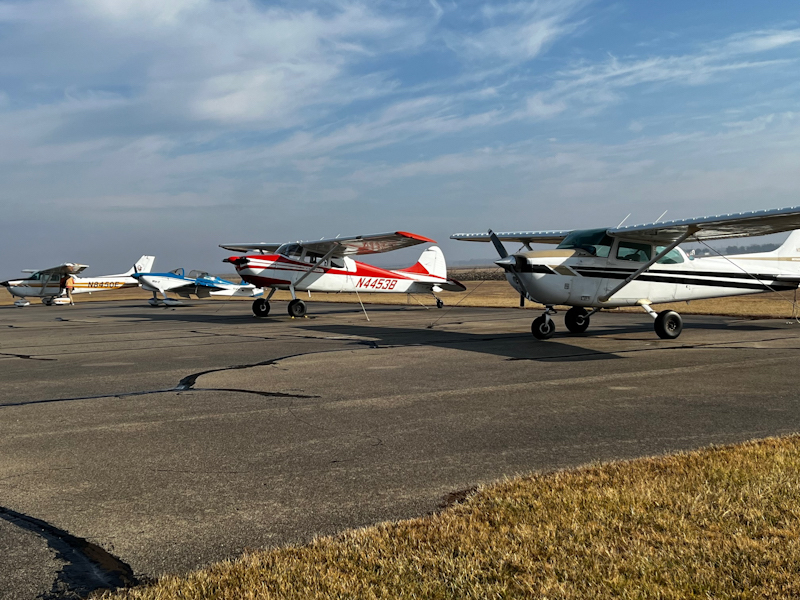 You are invited to Havana anytime to enjoy the town and local attractions. A special invitation is extended for the annual spring Migratory Bird Fly-in, but if you miss that, the good folks at Havana have a courtesy car and would love for you to fly in and take a drive to Chautauqua refuge where hiking, camping, horses, and canoes are always available. Watch for an invitation in the fall to Astronomy Night, another popular gathering at Havana.
See the Airfield Guide for more information on Havana.
Submitted on March 31, 2023
Main article photo by Bob Martin, Manager of Havana Regional Airport