VOLUNTEERS ADD CABINS; WRAP UP SEASON AT RYAN FIELD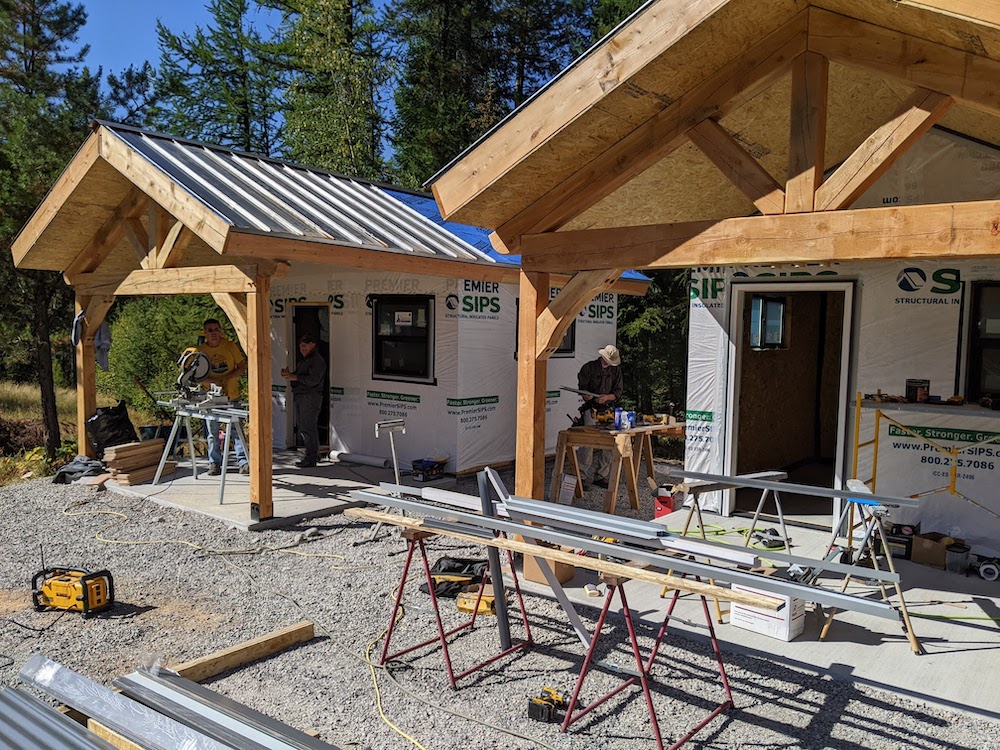 Over extended weekends ending in October, skilled volunteers from literally all over the country met at Ryan Field, 2MT1 to build two more hard-sided camping cabins. The board commited to adding two cabins due to demand during flying season. These cabins are located along the west side of the field, a few minutes' hike north of the pilot shelter.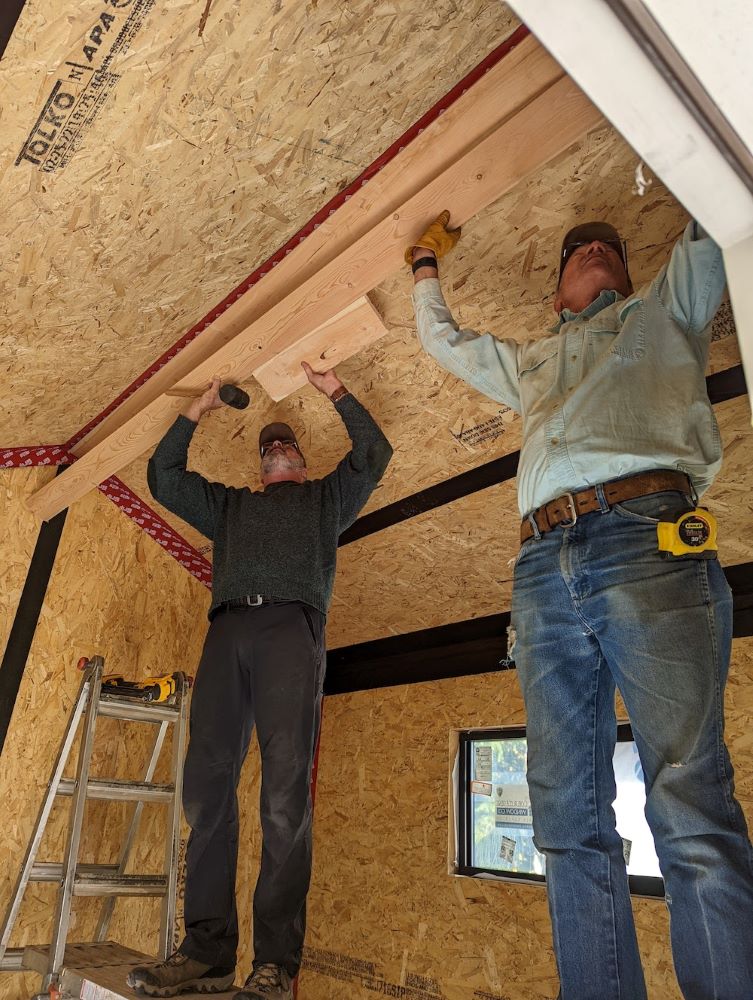 Arriving from as far as Arkansas, Western Washington, Oregon, Wyoming, volunteers roofed, paneled, and sided the cabins. RAF Director Mike Perkins organized materials logistics, no small task, as the fellows turned stacks of lumber, corrugated metal, doors and windows into cozy camping space. Paul Iverson generously provided his well-provisioned construction trailer for as long as the crew needed his tools and equipment. In spite of a flurry of hail, Tricia McKenna and Berkley Hudson mapped out trails. A new fire ring awaits beneath the barn where folks can enjoy sunsets together in the new bright orange Adirondack chairs.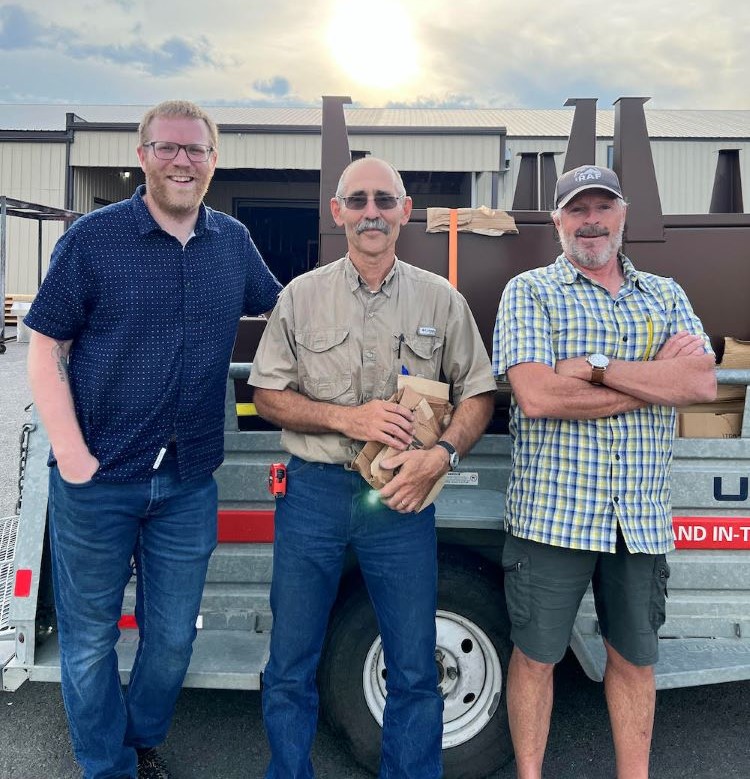 There are now five new secure food storage containers — known as "bear boxes" here in grizzly country — available to campers, thanks in great part to RAF supporter Pete Smith of Lewistown.
Seasonal maintenance was completed, the restroom and shelter water is off, the mowing equipment and courtesy car are stowed.
The RAF looks forward to seeing you at Ryan Field in 2023!
Submitted on October 12, 2022.