VOLUNTEERS BRAVE CORNUCOPIA CHILL TO COMPLETE TASKS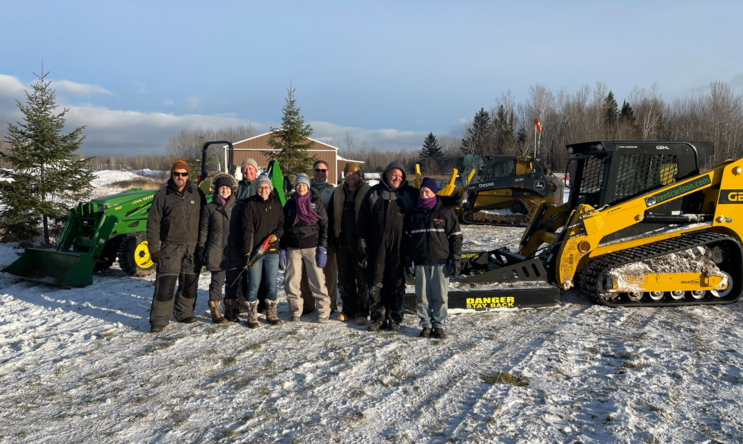 Not everyone could get volunteers to show up for outdoor work on a Wisconsin airfield on the windy shores of Lake Superior in December. But RAF Director Jeff Russell and Wisconsin Liaison Amanda Levin were successful gathering a dozen folks who cheerfully helped take on maintenance and improvements at Cornucopia, including airport manager Tim Kaseno. Minnesota Liaison Amy Gesch and Wisconsin Ambassador Charlie Miller attended, as well.
"Amazingly, the hardy group braved the sub-zero wind chills and accomplished all the planned tasks for the weekend," Russell said. They built privacy and windbreak fencing around the porta-potties, and planted beautiful evergreen trees thanks to Charlie Miller bringing his skid steer and tree spade. Volunteers removed brush along the sides of the runway; piled it and burned it, enjoying the chance to warm by the fire between labors.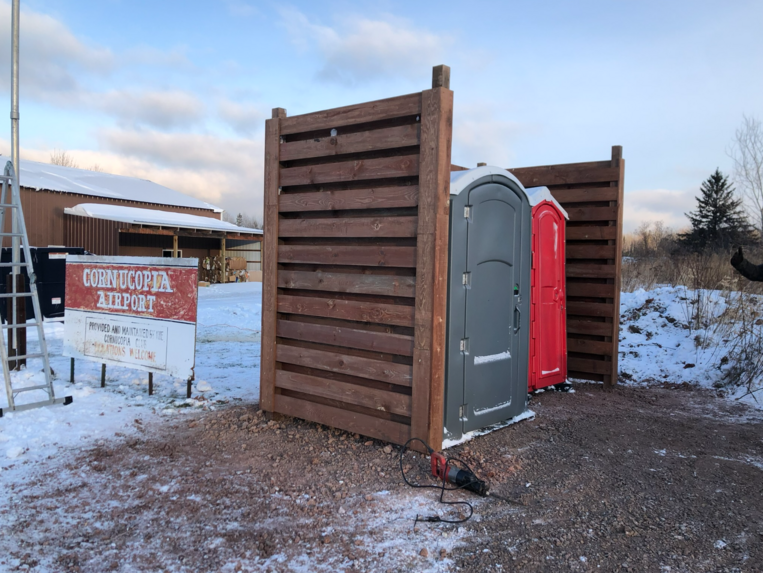 "I always knew that the RAF had amazing volunteers, but what they accomplished in these trying conditions was truly remarkable," Russell added.
Submitted on December 14, 2022.