VOLUNTEERS MAKE IMPROVEMENTS AT CREIGHTON ISLAND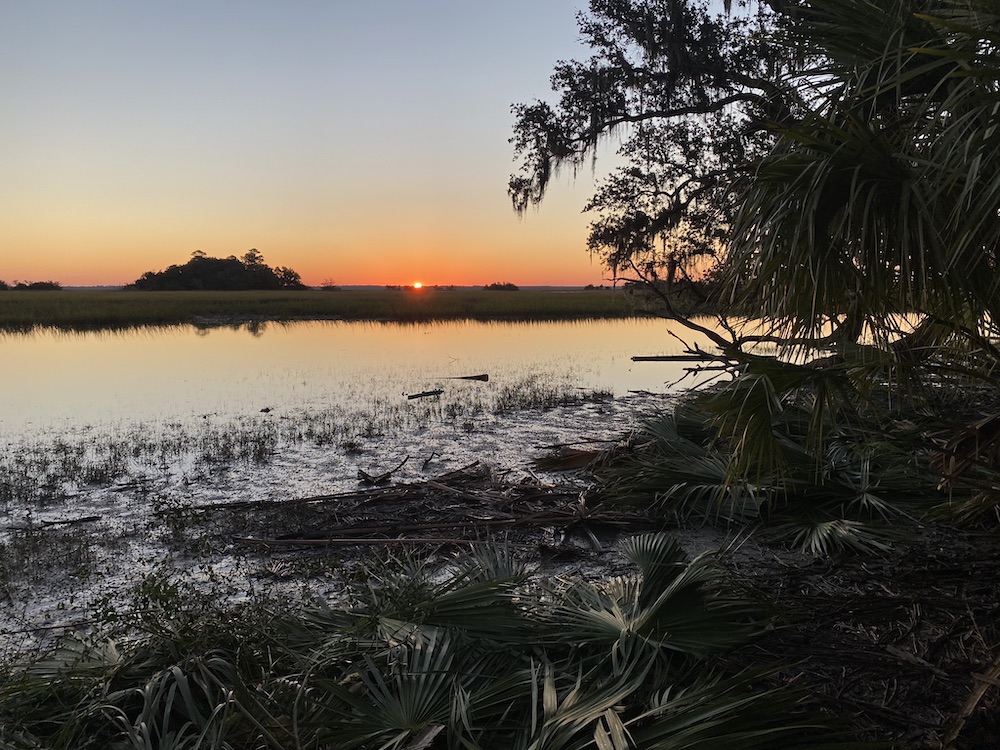 In preparation for a December 3-5 Creighton Island fly-in, Georgia Ambassador Eric Davis reported, "We had great weather and a solid showing by our Creighton Island diehards," in mid-November. Davis was joined by RAF Georgia Liaison Kevin Barry and Ambassador Lou Furlong for a work party at this privately-owned coastal island airfield.
The team mowed the runway and parking areas of palm and pine saplings, making space for additional aircraft. They cleared the understory near the bunkhouses and beat back saplings that had grown back since their work last year. "This affords a great sunrise view toward Sapelo Island and ensures we'll have some much needed offshore airflow during the summer months," Davis explained.
Those interested in precision rifle shooting at this weekend's event may sign up before Saturday, December 4 for target practice on the two-mile range on the east side of the island. An expert marksman will be on site, providing paid instruction and equipment resources on the .50 caliber. The airfield will be CLOSED during this Saturday activity. See NOTAMs and the airfield.guide. Aircraft spotters will be stationed in the 100-ft fire tower, monitoring ADS-B traffic and 122.9 for the presence of any aircraft within a three mile radius and below 2500 feet AGL. They will be in contact with the rifle range and all firing activities will be suspended if any aircraft enter the protected area.
There is also an opportunity for a local fishing trip for 6-8 people. The boat will pick passengers up at the Creighton Island dock Saturday morning. The captain will take you to popular fishing spots within the protected areas along the Intracoastal Waterway. Expect the trip to be 4-6 hours in duration with drop-off back at Creighton.
There is limited availability for these two activities, so this is first come, first served.
Email edavis@theraf.org for more details.
To fly in other than for-scheduled events pilots must obtain permission from the owner. within 24 hours prior to arrival to obtain a runway report. For safety, no landings are authorized outside of scheduled events unless you have spoken with the owner. All pilots must review the airport briefing before operating on this field. See the Creighton Island Safety Briefing here.
Volunteers Needed for Creighton Island Mowing
"We're in need of pilots who are willing to share mowing tasks with those of us who have been doing this work on an irregular basis," Georgia Ambassador Eric Davis said. The time commitment would be four to six hours per visit. Please email Davis at edavis@theraf.org for more information.