VOLUNTEERS PREPARE MEADOW CREEK FOR SEASON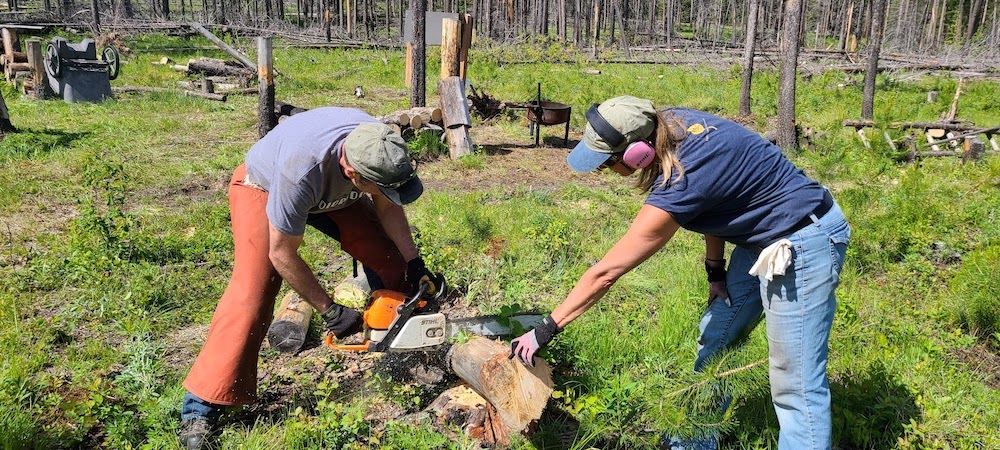 RAF Montana Liaison Scott Newpower reports that a dozen volunteers from both the RAF and Montana Pilots Association arrived Saturday, June 18 for the annual Meadow Creek, 0S1 work party. Montana Aeronautics supports these efforts, and Administrator Tim Conway and his wife Karen flew in to help.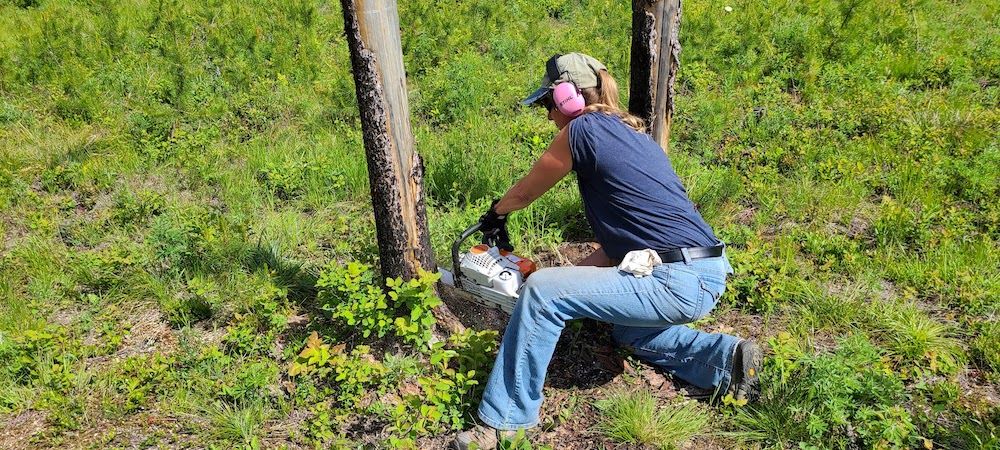 Volunteers brought chainsaws and felled and bucked many of the standing dead trees that had fallen onto the aircraft parking area over the winter. "After those were cleared, we removed some standing dead that could fall into the parking area," Newpower said. They weed whacked around cones and facilities, filled gopher holes, and cleaned the outhouse and bear box.

As has been tradition, Ry Keller of the Kalispell EAA Chapter 102 provided steak lunch for everyone. "Thanks to RAF Director Mike Perkins for flying him and the meal supplies in," Newpower said. Incoming weather looked to be threatening, so most flew out following lunch, after completing the needed tasks.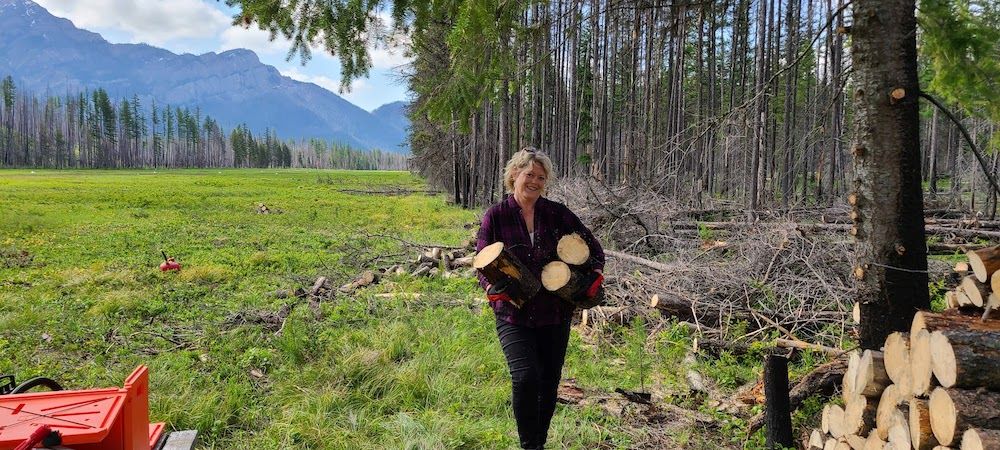 Meadow Creek lies adjacent to the Bob Marshall Wilderness, and campers are advised to be bear-aware and keep attractants secured in the bear box.
See the Airfield Guide for details about Meadow Creek.
Submitted on July 6, 2022.